BLOGS
Are Your Clients Sleepwalking Towards Auto Enrolment?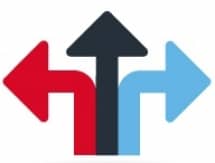 New research from Geniac has found that 52% of the 1.8 million small businesses yet to stage, aren't confident that they will be able to comply.
Register my Webinar Place
The research found that over half of small businesses feared that they would not be ready to offer a workplace pension scheme to their workforce by their staging date. There are 570,000 small businesses staging this financial year alone, and 1.8 in total between April 2016 and April 2018.
Mike Galvin, Co-Founder of Geniac, said, "The fact that over half of small businesses are unprepared for auto enrolment should ring alarm bells. Entrepreneurs must avoid sleepwalking up to the deadline as this could cost them dearly, particularly fledgling companies with limited budgets.
"Thousands of business owners are simply in the dark over how to handle this major administrative change, or are putting off sorting it because of the time involved. To avoid unexpected penalties, business owners should seek professional advice to get ready by the deadline."
The Risk of Non-Compliance
Small businesses in the UK are at risk of receiving financial penalties and even court action, should they fail to comply with the Workplace Pension Reforms.
Financial penalties for small businesses include a £400 on-the-spot fine, to a daily fine of £50 for each day of non-compliance.
IRIS to the Rescue
Handily, IRIS have a solution, the 'Four Steps to Profit from Auto Enrolment' webinar. Designed to give you a quick background to the legislation, how you can advice your clients to prepare, and how IRIS can help you profit from the legislation; 'Four Steps to Profit from Auto Enrolement' breaks down the legislation so that it's easier to understand and prepare for.
By getting educated on the legislation, you can give much better advice, which means your clients stand a much better chance of compliance. The next session is running on Tuesday 26th July at 10am, so come and join us to learn more.
Register my Webinar Place