BLOGS
Another Tax deadline? How much time are you spending chasing clients?
IRIS CRM TAX reminder workflow is a simple and cost-effective way to communicate with your clients, by delivering them a series of personalised automated messages via email or SMS text that escalate in urgency can be a highly effective way to help you get the checklist information back promptly.
IRIS CRM is integrated with your IRIS software and synchronises with the Job Status. Therefore, when you change the job status within IRIS to "checklist sent to client" CRM's workflows are triggered to send a series of automated email or SMS reminders (every 28, 56, 84 days etc.) to your clients until the job stage in IRIS is moved to the next step. IRIS CRM's reporting tools can also show you the status of the current job by partner or manager.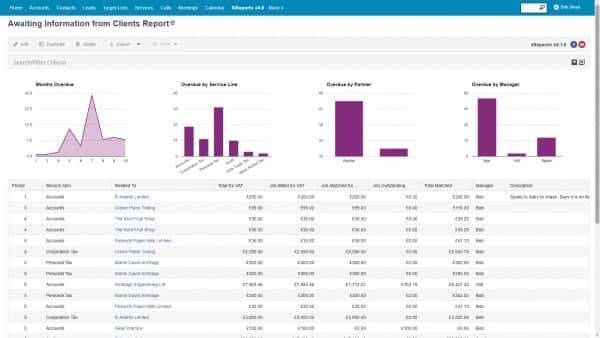 Consider the following 4 powerful reasons, why CRM is essential to your practice:
Better Client Service – show your value & stand out from your competitors
Practice Systemisation – automate the mundane, more effective use of your time
Job Stage Reporting – identify weak links in processes and resolve them fast
Deadline Alerts – help your client avoid potential penalties and offences
With IRIS CRM, you can create a multitude of reminders such as, VAT, Corporation Tax, Personal Tax, Partner/Manager notifications etc. Read more here
IRIS CRM gives you the ability to bring all your clients, prospects and referrers together into a central, powerful, easy to use, cloud hosted customer management solution.
See how IRIS CRM can help your business, call us today to speak with one of our consultants and arrange a demonstration.