BLOGS
Auto Enrolment Hits New Landmark For Compliant Employers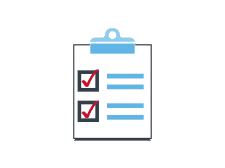 The Pension Regulator's latest Declaration of Compliance report has revealed the scope of automatic enrolment during the beginning of 2017.
As of the beginning of April when the most recent Declaration of Compliance report was published, over half a million UK businesses are now compliant with the Workplace Pension Reforms. This means that over 7.6 million people are now saving for their retirement through auto enrolment.
The figures become even more impressive when, in the first three months of 2017, around 136,000 small and micro businesses staged for auto enrolment, an average of one every 57 seconds.
Pensions Minister, Richard Harrington said:
"These impressive new figures show that by setting up a workplace pension, employers are getting their staff on the road to a financially secure retirement. But there are nearly a million employers out there who still need to enrol their staff and I would encourage them to take up the support on offer from The Pensions Regulator.
"Pensions can seem daunting, but there is a wealth of information available to help you get set up."
Charles Counsell, The Pension Regulator's Executive Director of Automatic Enrolment, said:
"Hundreds of thousands more employers are due to follow suit over the coming months and it is vital that they act early and do not leave themselves open to being fined.
"Some employers may see becoming compliant as a challenge but we have written to each of them and are here to help them to meet their responsibilities. I would urge every employer to check today that they know what they need to do and when they need to do it. Now is the time to seek help if you need it."
The Future of Automatic Enrolment
There are around 5.4 million businesses in the UK today, and with auto enrolment recently passing the 500,000 mark for businesses having staged and completed their Declaration of Compliance, it's clear there's still a way to go.
If you're a small or micro businesses and your staging date is approaching, you're reading the right blog. IRIS are the UK's auto enrolment experts, we're the largest provider of AE training in the UK, and we provide monthly live webinars on the subject which are completely free to attend.
Get your AE journey off the ground by registering for our next webinar, Bite-sized Auto Enrolment Training for Small Businesses on Tuesday 25th April at 2pm. The webinar is a handy 20-minutes long and introduces what your businesses needs to do to get AE-compliant before you're staging date, as well as looking at how to stay compliant afterwards to help avoid fines and penalties.
Alternatively, if you're reading this blog after the 25th, you can access the full range of on-demand webinars here.
Simply click below to register your place on next week's webinar.
Register My Webinar Spot