BLOGS
Do employers lack the knowledge to make the right automatic enrolment decisions?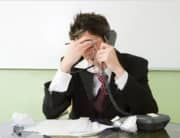 As more and more businesses start preparing for auto enrolment, the question has been raised as to whether employers have enough knowledge on the topic to make informed decisions for their business to ensure compliance.
In a recent survey by NOW Pensions almost 90% of independent financial advisors (IFAs) said that they believe employers lack the understanding needed to make the right decisions surrounding choosing the appropriate auto enrolment solution for their business.
65% of IFAs in the survey felt that employers are "unengaged" with auto enrolment, which could be leading to them not seeking out the information required when seeking compliance solutions.
Only 5% of the advisors surveyed felt that employers are fully aware of their obligations for auto enrolment, with 95% saying more should be done to ensure businesses are aware of the long term implications of their decisions surrounding auto enrolment.
Petra Griffiths, IFA at PSG Financial Solutions commented: "Improving employers' understanding of the consequences of their decisions is imperative otherwise the long term benefits of auto enrolment could be undermined."
As with any major change to legislation, understanding the steps you need to take to ensure compliance is key. IRIS is offering Understanding Automatic Enrolment training seminars across the UK, to help your organisation prepare.