BLOGS
Employers now must consult unions on changes to contracts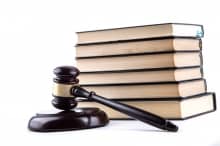 Following last week's decision by the Supreme Court to scrap employment tribunal fees, the court has now ruled that businesses should consult unions on changes to its employee's contracts.
According to the CIPD, the ruling came in a case brought by Unison, one of the largest trade unions, along with two police officers who had been made redundant by the London Borough of Wandsworth. In January 2013, an employment tribunal decided that not only could the two men bring unfair dismissal claims, Unison could also bring a claim for the borough's failure to consult on the redundancies.
Although the Court concluded the two policemen had no right to claim unfair dismissal, it did decide that "because of European human rights legislation, Unison could take action against the borough for the failure to consult on the redundancies". It added that the union could also bring a claim if the terms and conditions of contracts or the rights of their members had been affected more generally.
It's the second ruling in the matter of days that could result in wide ranging repercussions for employers across the UK. Unisons General Secretary, Dave Prentis said "It's a major victory for employees everywhere. UNISON took the cases on behalf of anyone who's ever been wronged at work, or who might be in future. Unscrupulous employers no longer have the upper hand".
Before the latest rulings, employers only had to engage with unions if the law stated specifically that they must do so, i.e. during redundancy negotiations. The ruling means employers now need to consult the trade unions in decisions on issues such as holiday pay and working hours.
Unison said, "the ruling would make it much harder to ignore unions when changes were being made in the workplace."
According to UNISONs general secretary Dave Prentis "The message to bosses is they will have to treat their staff more fairly over pay and working conditions, if they fail to consult unions then they will be acting unlawfully and could be taken to court."
Are your HR processes up to speed?
To find out more information on HR legislation and to ensure your HR practices are up to speed, why not download our free 8-page HR guide. The guide looks at the top reasons why Employee Self-Service HR software is booming, and how it can benefit your business practice.
Download my free 8-page HR guide now!