BLOGS
Fixing your issues quicker than ever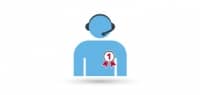 We are committed to ensuring that we help you find the solution to any issues you have quickly and as efficiently as possible.
During April; one of the busiest times of the year for you and us we are proud to have reduced waiting times by 71% year on year and seen the number of people visiting the IRIS KnowledgeBase increase by 202%
These figures show that our Support teams have done an exceptional job in improving the efficiency of dealing with any problems that you may have and this is down to increased investment in members of the support team and shows that our focus on enhanced customer service is delivered. This means that you spend less time on the phone to support, you find the solution that you need quickly and you have much more time to spend on more business-centric tasks.
Are you already taking advantage of the IRIS KnowledgeBase?
Over 13,000 people visited the IRIS KnowledgeBase in April alone, accessing thousands of articles which provide answers to queries and common issues. It is available 24/7 which means that no matter when you have a problem, you can always find the solution on the IRIS KnowledgeBase.
Have you accessed our free bite-size training sessions? We run these every month and you can find the latest here along with all the webinars we are running. Recent webinars have been on Statutory Sick Pay (SSP), New Starters and Full Payment Submissions (FPS). If you have missed them you can find them here:
Understanding Statutory Sick Pay (SSP)