BLOGS
General Election 2015: Voting Etiquette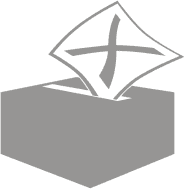 The general election 2015 is now well under way with polling stations across Britain open for business.
According to May2015.com, since 1945 there has been 18 general elections with The Labour Party and The Conservatives winning exactly 9 each, although during that time the Conservatives have held power for longer.
The turnout for voting in 2010 showed an increase from 2001 and 2005 with a 65.1% turnout, still behind on the regular 70%+ turnout between 1945-1997 which shows that while voter numbers are increasing, there is still a touch of apathy. Time will tell if this number will increase over the next few days.
But when it comes to actually submitting your vote, what sort of things can you do, or not do in the polling station according to guidance from the Electoral Commission?
Talk about your vote
This is a no-brainer really but by talking about your vote within the polling station, there is a chance that you could put off or intimidate other voters which is disruptive to the process.
Reveal someone else's voting intention
This is actually quite a big deal where you could face a fine of up to £5,000 or 6 months in prison for simply revealing how someone else voted. This means that when in the polling station, you should not take any pictures (a badly judged photo could capture someone else's vote), talk about political parties or other elements of voting with a partner or friend or even tweet about voting or try to encourage someone else to talk about their vote on social media.
Vote anonymously
This seems like a hard thing to do when you have to make your way to the ballot in person, but there are no restrictions on you covering your face or wearing a hoody. Clothes for religious reasons are allowed yet it is noted that polling station officers are on the lookout for anyone that may try to vote twice. You aren't however, allowed to wear political clothing bearing names of political parties or candidates as this may influence other voter's decisions.
Can children enter the polling station with me?
Yes, children are allowed into the polling station with you and are allowed to watch how things work. However, they are not allowed to mark your ballot paper for you.
Writing on your ballot paper
If you have something against a certain party or even want to write a comment of support, writing on your ballot paper could "spoil" the ballot and your vote may not be counted. As long as you mark your selection with a "X" or even a tick if you prefer, you need to make it very clear what your voting intention is and writing messages on the side of the paper may deem it unclear who you are voting for and therefore void your vote.
Other things to note
On a lighter note, if you feel that you need a mascot to vote with you, you are allowed to take your pet in with you if you so choose to do so. It may also be worth noting that, no matter how capable; your pet can not mark your ballot paper for you...
In addition to this, the royal family themselves are allowed to vote. But, as it states on the official Monarchy website, the Queen and the royal family do not vote in an effort to maintain political neutrality.
Finally, if you vote for the wrong person, as long as you haven't already submitted your vote into the box, you can hand over your incorrect ballot and ask for a new one.
Good luck on voting in the 2015 General Election!