BLOGS
Is 'Workie' working for auto enrolment?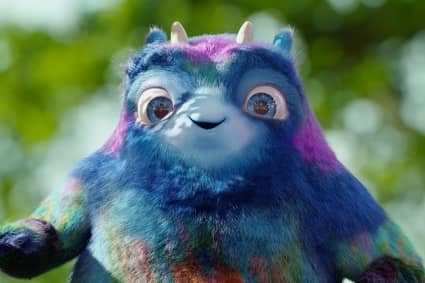 Back in October 2015, the Department for Work and Pensions (DWP) introduced Workie, their 'mascot' for the workplace pension reform.
Workie, is a large, two-horned creature who is, as DWP say, the 'physical embodiment of the workplace pension'. The idea behind the scheme is that, even though the workplace pension has been in place since October 2012, it is only now that the micro, small, and medium-sized businesses (SMEs) are reaching their staging dates. Workie is intended to create awareness amongst SMEs who may not necessarily have prepared for auto enrolment.
So, four months on since Workie's introduction, we're looking into whether Workie is working?
The project was initially met with scepticism, especially on social media. People branded the campaign a "waste of taxpayer funding" and claimed that the project "would not increase awareness" of auto enrolment.
The campaign costs £8.5m for 2015/16, and whilst this raised eyebrows, especially within the media, DWP are quick to point out that is broadly in line with previous auto enrolment advertising campaigns.
The Pensions Minister, Baroness Ros Altmann has defended the project, stating that "Workie has been very successful."
She added: "We need everyone to know they are entitled to a workplace pension – and we need all employers to understand their legal responsibility to their staff, but also to feel more positive about engaging with workplace pensions.
"This government is committed to providing security for working people at every stage of their lives, and that includes giving people the chance to plan for a financially secure retirement. Automatic enrolment is a big part of that."
IRIS recently conducted research into the level of awareness amongst SMEs and accountancy practices or auto enrolment. Part two will be released in March, but a snapshot of the research's findings reflect positive awareness of auto enrolment amongst SMEs, from around the same time of year Workie was introduced. We found that over 93% of businesses claimed they knew about their responsibilities where their employee's pensions where concerned, so Workie will be targeting the remaining 7%, and making sure that all of the UK's 1.8 million SMEs are completely aware of their responsibilities.
Workie is scheduled to be around until the final businesses enrol their staff in 2018, so he'll be around for a couple more years yet.
If you are unsure of your responsibilities for workplace pensions, or maybe you would just like more information; we run free, regular bite-sized auto enrolment webinar's which are held by Matthew Walton, an expert on the workplace pension reform here at IRIS. Matthew's webinars last for 30 minutes, he runs through the basics of auto enrolment, and highlights how IRIS' payroll software can help.
The next session is Tuesday 23rd February at 14:00, registrations are now open. Alternatively, be sure to regularly check out webinars page to see when the next sessions by Matthew are running.
Book my place