BLOGS
Should auto enrolment be made compulsory?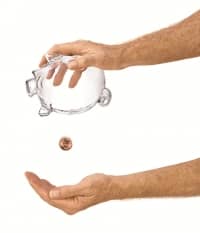 There have been calls for the government to make auto enrolment into pension schemes compulsory, after an independent report found that the minimum contribution rates may not give savers an "adequate" retirement income.
The report, published by the Pensions Policy Institute, defined "adequate" as two thirds of a savers' earnings prior to retirement. According to the study a median earner paying the minimum contributions into their pension will only have a 49% chance of achieving an adequate income in retirement.
The report goes on to say: "Higher minimum contribution rates could lead to large numbers of people opting-out of pension saving, contradicting the goal of the automatic enrolment policy.
Therefore, some form of compulsion by making saving into a workplace pension mandatory might need to be considered if large numbers of people opt-out as a result of higher minimum contributions."
Have you started preparing for auto enrolment yet? The Pensions Regulator is urging businesses to start planning 18 months before their staging date. If you are still confused about auto enrolment and want to know the steps you need to take to prepare, why not download our free introductory guide?