BLOGS
Survey - Lifetime ISA is 'No Threat' to Auto Enrolment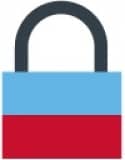 The success of automatic enrolment will not be affected by the introduction of the Lifetime ISA, announced by Chancellor George Osborne this year.
Download my Free Auto Enrolment Guide
Concerns have been raised that the introduction of the Lifetime ISA (LISA) will undermine incentives for employees to save for their retirement through workplace pension schemes. Whilst auto enrolment is compulsory, employees can opt-out if they wish, they must then continue to opt-out every three years.
Announced by Chancellor George Osborne in the Budget 2016, the LISA will be available to any adult under 40 from April 2017. People will be able to save up to £4,000 each year and will receive a 25% bonus from the government on every pound they put in, until the age of 50. This can then be used towards buying a first home or as retirement income without a withdrawal penalty.
Richard Parkin, Head of Pensions at Fidelity, said: "Encouragingly, the research shows that those who are involved in company pensions do value them and will stick with their scheme even when LISAs are launched.
Parkin also pointed out that from April 2019, the employer contribution and tax benefits of auto-enrolment will give basic-rate taxpayers a return of 70% on their net contribution, compared with the 25% tax benefit offered by the LISA.
"One person who drops out of auto enrolment in favour of the LISA for their retirement saving is one person too many."
Are you Prepared for Auto Enrolment?
By educating your workforce on the benefits of automatic enrolment, you're less likely to face a barrage of opt-outs as the LISA is introduced.
Download our free guide, 'The 4 Things to Know if You're Staging in 2016' to learn about the four key issues which you'll need to know about if your business is staging in 2016; along with how you can prepare and manage each issue and how IRIS can help.