BLOGS
The National Living Wage and Age Discrimination in the UK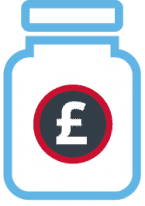 Earlier this week, a debate took place in Parliament to discuss age discrimination and the new National Living Wage.
Whilst the findings of the debate have not yet been released, a publication was produced for the debate which contained some updated statistics which were revealed during the course of the day at the House of Commons.
Updated National Living Wage Figures
According to the Office for Budget Responsibility (OBR), around 750,000 people aged over 25 will have now moved from the National Minimum Wage (NMW) to the National Living Wage (NLW) since its introduction earlier this year in April. We covered the introduction of the NLW in an earlier blog and discussed how a worker who was earning the NMW and aged over 25, would receive an additional 50p per hour.
The OBR revealed that assuming that there is no change in employment hours worked, the NLW would result in a 0.3 per cent increase in employee compensation across the whole of the UK's economy. It is now estimated that by 2020, as a result of the NLW, there will be 60,000 fewer jobs that would otherwise have been. To help this, the Low Pay Commission has come out in support of lower minimum wages for younger workers, as a way of offsetting the additional costs to businesses that the NLW has brought.
The Living Wage was announced by the Chancellor George Osbourne and it's estimated that around 2.6 million workers in total in the UK will see a direct benefit as a result of the Living Wage's introduction. This means that nearly 3 million people could see themselves become eligible for a company pension scheme, and will need to be assessed and enrolled if required.
Remembering Auto Enrolment
The effects on workplace pensions is something that every business must now consider. The Workplace Pensions Reforms mean employees must be assessed for automatic enrolment eligibility each pay period, and if a worker meets the requirements, they must be automatically enrolled into your company pension scheme.
Your business may find that your employees who earned under the required £833.33 per month before April, may now become eligible for your company pension scheme – if this happens, your business has a legal requirement to communicate this to them and enrol them.
If all of this sounds like a time consuming process, IRIS have the solution to solve that problem – the IRIS AE Suite™.
The IRIS AE Suite™ software integrates with your IRIS payroll and automatically calculates your employee's auto enrolment eligibility and contributions each time you run your payroll. It takes into account aspects such as commission, bonuses, and of course, the National Living Wage.
Why not book a free, no-obligation software demonstration to see how the IRIS AE Suite™ can help your business manage automatic pension enrolment?