BLOGS
UK employment hits record high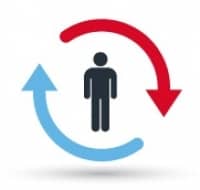 The number of people in the UK working has rose to the highest figure since records began back in 1971.
Just over 30 million people are now in jobs, which is an increase of nearly 460,000 since the same period in 2015. 24.7 million of the 30 million people now in work are employed in the private sector, with the remaining 5.51 million working in the public sector.
The biggest drop in sector employment came from the public sector, with a loss of 159,000 employees, however this can attributed to Royal Mail moving to private ownership.
Overall, the official unemployment rate remained flat at 7.2% for the three month period ending in January 2016.
The Office for National Statistics (ONS) reported that the number of people working part-time has fallen to 1.4 million, but this is still 41,000 higher than this time last year. ONS also announced that the average weekly wages had also risen as a result of the healthy employment figures, however stressed that with rising living costs, this would not necessarily translate into more disposable income for people.
With the number of people working now at its highest since records began, there is an ever growing need for effective, well developed payroll software for small and medium-sized businesses. IRIS have developed IRIS Payroll Professional, a flexible and fully RTI-compliant payroll software which is auto enrolment ready.
IRIS Payroll Professional enables you to quickly create bespoke reports, is HMRC-recognised, and comes with free unlimited telephone and web support. Additionally, IRIS Payroll Professional is compatible with both the IRIS AE Suite™, and our new Holiday Pay Module.
Book a free, no obligation product demo of IRIS Payroll Professional and see how the package can help your business today.