BLOGS
Workplace Pension Reforms: Quarterly Compliance Update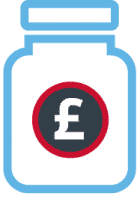 It's that time again when The Pensions Regulator update us with the latest quarterly automatic enrolment compliance figures.
More than 95% of the first small businesses who were required to enrol their employees into a workplace pension scheme have now complied with the law. While compliance with automatic enrolment legislation remains high, there are of course instances of non-compliance, and this is where The Pensions Regulator's quarterly compliance update comes into play.
Register My Webinar Place
The Latest Quarterly Compliance Update
3,057 Compliance Warning Notices issued, bringing total issued to date to 7,834

806 Fixed Penalty Notices issued in first three months of 2016, bringing total issued since 2012 to 2,234

96 Escalating Penalty Notices issued this quarter, bringing total issued to 127
These figures really drive home the impact that non-compliance is having on small and micro-sized businesses. For example, out of the 127 Escalating Penalty Notices issued since the reforms began back in October 2012, 96 of them have been issued in the last three months. Additionally, over 3,000 small employers were issued warnings, and 806 received on-the-spot fines of £400, is this something your business can afford? These numbers show that now the UK's largest employers have passed their staging date that the perils of non-compliance really are hitting smaller businesses more heavily.
Breaking Down the Powers of Compliance
Compliance Warning Notices – these are notices given to businesses who The Pensions Regulator believe may not be fully prepared for auto enrolment once their staging date arrives.
Fixed Penalty Notices – whenever a business has failed to comply with a Compliance Warning Notice, the regulator can issue a standalone fine of £400 to the business.
Escalating Penalty Notices – these are daily fines which escalate for every day of non-compliance past their staging date. This is £50 per day for businesses with between 1-4 employees, £500 per day for those with between 5 to 49 employees; and even rises to £10,000 per day for larger employers.
Court action – in the most serious of cases, The Pensions Regulator can take non-complying businesses to court to force them to work towards compliance as soon as possible.
What You Can Do
The first thing you should do if you think your business may not make its staging date is to contact The Pensions Regulator, they can work with you to help prepare for automatic enrolment.
Prevention is better than the cure, however, so to avoid having to go to The Pensions Regulator it's important to get educated on the reforms, and IRIS have the perfect solution – the popular Bite-size Auto Enrolment for Small Businesses webinar.
Written with smaller employer's in-mind, the webinar aims to give an easy-to-understand background and introduction of automatic enrolment legislation, and also helps you understand what is required to meet your compliance responsibilities.
You can register for our next session, 3pm on Thursday 23rd June, using the buttons at the top and bottom of this blog.
Register My Webinar Place