BLOGS
You wouldn't buy a house without seeing it first, so why would your software be any different?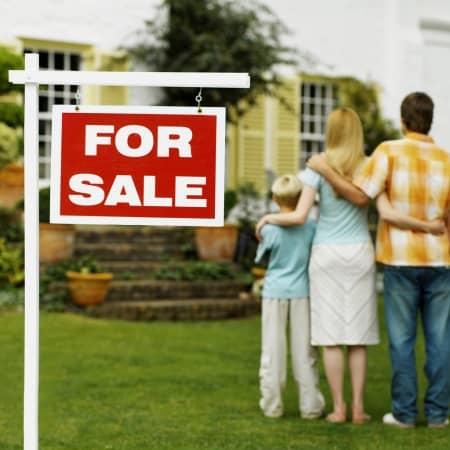 Just think about it. It's time to buy your next house. You do a quick search online, find one that looks pretty good in the photos so just decide to go ahead and buy it.
This scenario just doesn't seem very viable, does it? Who buys a house without taking a look around first?
So why should you then take this route when buying payroll and auto enrolment software; an integral part of your business?
This is why we offer completely free demonstrations of our software; in particular the IRIS AE Suite™.
But what exactly happens in a demonstration and why is it recommended that you have one?
First of all, it is worth explaining that a free demonstration is completely non-obligatory.  A lot of people may be put off by the idea that if they request a demonstration, they are under pressure to buy the software afterwards.  You wouldn't be expected to buy the first house you viewed, would you? The same concept works when you see a demo of the software.
A lot of people may also be put off by the idea that it is a long winded process but due to the streamlined, simple nature of the IRIS AE Suite™; for example; you will see just how quick and simple it is to use.
The pace of the demonstration is also dictated by you. You will be sitting on a one-to-one demonstration with one of our expertly trained auto enrolment specialists that you will be free to ask as many or as little questions as you like. 
So how does it work?
You can either; visit our website and fill in a simple form to request a call back, or over the phone with one of our auto enrolment experts you can ask for a demo or you may be offered one.
Then, you will be sent a simple email with a link to an online conference client. You don't need to set up any accounts or verify any email addresses, just click the link and let it load!
This will allow the specialist you are talking to, to be able to share their computer screen with you via the internet. This is when they will load up the software and show you in real-time how it works on a live, working demonstration account.
We have populated a virtual company into our demonstrative use payroll software meaning that the one you will see is almost an exact replica of how it will work for yourself; the only difference being is that you are running payroll for real people!
The demonstrator will then take you through a typical payroll process showing you the multiple aspects of the IRIS AE Suite™ and how it works, showing you the different elements including the new AE Configuration Tool launched in our recent summer release.
You will then be shown how easy it is to publish the legally required pension communications with the click of a button to your employees' secure, online portal. 
One of the main things that people take away from the demonstrations is just how little extra time it takes to run auto enrolment within payroll via the IRIS AE Suite™. This is because the process runs completely inside your payroll; where The Pensions Regulator recommend that it should be done. The only extra work that needs to be done is the uploading of the pension output file to your pension provider.
Our product demonstrations are truly the best way to realise that running your auto enrolment process within your payroll is the logical, most time and cost effective solution.
Sitting a free demonstration will also help you to make a much quicker decision and discover which is the right solution for you and your business.
We hope you will be very happy in your brand new home payroll software!