BLOGS
The Pensions Regulator opens seven investigations into auto enrolment record keeping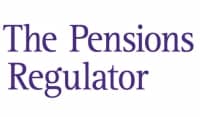 The Pensions Regulator (TPR) has begun seven separate investigations into worrying standards of pension scheme record keeping, following its latest review. The regulator went on to state that these investigations could "ultimately lead to enforcement action".
The report found good practice across a range of scheme types and sizes overall, but found some areas which "caused concern and posed risks to schemes and the payment of members' benefits." A number of smaller schemes were less able to demonstrate that they were tackling record keeping challenges effectively.
Andrew Warwick-Thompson, executive director for defined contribution, governance and administration at The Pensions Regulator commented: "Trustees and administrators should really be treating the maintenance of complete and accurate data as business as usual – it underpins the running of the entire scheme and it is only with the right records that they can ensure the right benefits are being paid to the right members at the right time."
With potential fines of up to £10,000 per day for non-compliance with auto enrolment, proper record keeping is not something to be taken lightly. IRIS OpenEnrol provides audit facilities to help you achieve compliance, with date and time stamped PDF copies of all documentation help in the online portal, with full audit reports provided.
Visit the IRIS OpenEnrol page today to find out how IRIS can help you achieve compliance with auto enrolment.