Pensions go mainstream (Comment from John Taylor, MD of NEST)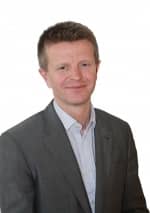 Pensions have been at the forefront of the news agenda this year and it is no wonder, as 2014 is the year when pensions truly go mainstream across the UK. The government's automatic enrolment reforms are due to apply to tens of thousands of companies over the next twelve months. While the success of the first year of automatic enrolment was due in large part to the effort, time and resources the largest firms in the country dedicated to rolling out pensions across their workforce, the second year will see smaller employers starting to meet their duties.
Who do businesses need to enrol?
You will need to enrol all eligible workers who are not already in a qualifying scheme. An eligible worker is:
Aged between 22 and the State Pension Age

Working in UK

Earning above £9,440 (this figure will increase to £10,000 from April 2014)
Other types of workers can ask to be enrolled and you may need to make contributions for them too.
Assessing your workforce is one of the first steps you'll need to take. You will also need to consider what scheme or schemes you will use to meet the automatic enrolment requirements.
Our advice is not to assume that your existing pension provider, if you have one, will be able to help all of your workers. Start a conversation with them early on to see what they can do. NEST has a Public Service Obligation to be open to any employer which means that NEST can work with every employer of any size or structure to help them meet their duties, and won't turn you away
A bit daunting?
If that all sounds a bit daunting don't despair! There is lots of advice and guidance available to you.
You can find our more at the Pension Regulator's website and NEST has a suite of tools and guides on the NEST website which can help you navigate your way through what you need to do and you can sign up to NEST's countdown emails which remind you about the kinds of things you need to be doing. They start about six months ahead of your staging date.
How much do I have to contribute?
Minimum contributions will start at 2 per cent of qualifying earnings from 2012, of which the employer must contribute 1 per cent; then they'll rise gradually over the next few years to a total minimum contribution of 8 per cent of which employers will have to put in a minimum contribution of 3 per cent of those earnings.
What do I need to tell my workers?
Your workers will need to be told about the changes in writing, either by paper or email. The information you need to tell your workers is set out in legislation and includes details of the pension scheme you use and the contributions for your workers, as well as where your workers can go for more information. NEST has templates you can use, both to meet your legal requirements and materials to help your workers understand how the changes will affect them.
Pensions are often seen as confusing and research suggests many workers lack confidence about workplace pensions, which may mean more questions for you as an employer. If you communicate ahead of the changes, in clear language, you're likely to reduce the number of queries from your workers.
How long does it take to prepare?
If your staging date is over a year away it can be tempting to push it to the bottom of your 'to do' list. However, many employers are underestimating how long it can take to get the implementation of automatic enrolment right. It can take between six and 18 months to get ready, depending on the size and complexity of your business. As well as assessing your workforce and choosing a provider, you will want to decide on your contribution levels for different groups of workers and should ensure your payroll systems can manage pension payments every pay period. Whatever their size, the vast majority of employers will face similar decisions and activities.
IRIS has a range of automatic enrolment solutions available to help you prepare your business. Contact us today to find out more.
IRIS automatic enrolment solutions