IRIS HR Pro Modules
Form Builder Software
You're probably here because a paper-based way of working is slowing you down. Our Form Builder provides a smarter way for small-and-medium-sized businesses to house documents securely, providing a centralised, cloud-based location that helps free up time and resources.
Digitising your way of working
Supercharging IRIS HR Pro with the Form Builder module enables you to digitally replicate any paper-based HR forms you may have in your office and hold the completed versions against employee files.
This includes but isn't limited to mental health surveys, working from home forms and workplace engagement questionnaires.
With the form builder, you have the added flexibility to decide if you want to create the forms yourself using the custom form builder functionality or choose from the various pre-built HR templates.
A flexible approach to documents
The form software is incredibly easy to use and allows you to create the forms you need at the click of a button.
Both employees and managers can easily use the software without training
Quickly create new HR forms based on your business' current needs
Send out forms in an instant to gauge employee opinion and engagement
Scalable to your needs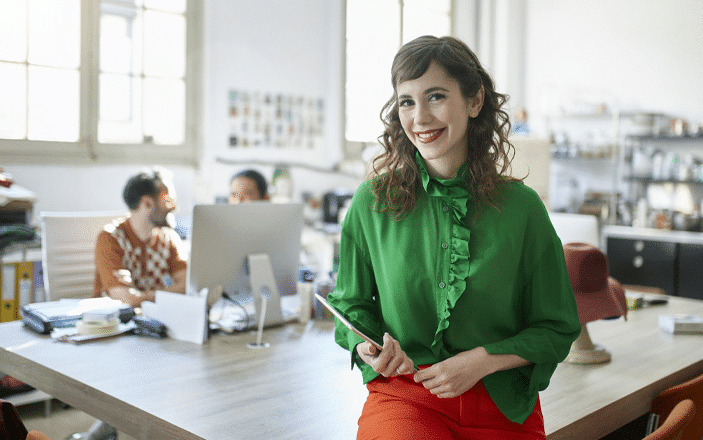 Build and save as many forms as you like to meet your ever-changing human resources requirements, providing the opportunity for the module to grow alongside your business.
Benefit from unlimited storage and create as many forms as you need to meet your current demands
Choose from a range of pre-built HR forms that cover the majority of Human Resources processes
Easily analyse your data
The reporting functionality within the form builder system means that you can quantify your data to ensure it's being used to its maximum potential.
Look into the results and optimise your actions and strategic business decisions
Gain instant insights into the topics that matter most to your business
4 Benefits of HR Forms for Small Business
Easily record information
The form builder module helps you manage your staff by recording auditable and reportable information about when training needs renewing or if tasks need completing to stay compliant.
Tailored approvals
Choose from a range of pre-built forms if your requirements are straightforward, or if you need a more complex solution, you can use the builder functionality to create documents specific to your needs.
Unlimited possibilities
You can save as many forms as you want onto the system, meaning that in combination with the HR templates and form builder, the possibilities are endless.
Streamline business tasks
Create HR forms and templates to streamline tasks such as booking train tickets, requesting training or even completing appraisals.
`
Our team members have found the app very easy to get to grips with and all are very happy. The system has removed the old 'clunky' method we adopted making it much easier for the team when requesting holidays or reporting illness.