Here to help you take your organisation's financial management systems to the next level, meet Fleur. As the undisputed Queen of Finance in The Masters of Time, she has the tools you need to streamline your processes and gain total visibility of your financial information for insights that have truly transformational potential.

Speak to an
IRIS expert

and give your business

Time to Grow
Possessing superhuman financial knowhow, Fleur is always ready to save the day – or should that be days? By eradicating unnecessary manual processes and duplicated effort, she has a track record of reducing time spent on month-end submissions by a third. With Financial Management solutions for organisations of all shapes and sizes, Fleur can help anyone adopt smarter ways of working.
Start saving time
Complete the form below or call 0344 815 5555 and one of our time-saving experts will be in touch soon.
Why choose IRIS Software?
Save time
Streamline workflows and eradicate effort duplication. Easy to use, highly efficient software frees up your financial management teams to strategize for success.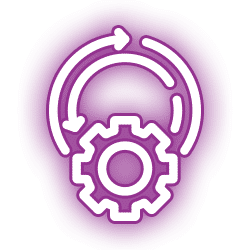 Take control
Powerful analytics, flexible reporting systems and real-time data access puts vital financial information into the hands of the people who need it, empowering more informed decision making.
Simplify compliance
Automate repetitive compliance tasks, schedule returns so that you never miss a deadline and track and verify your organisation's adherence to regulations with ease.
IRIS Financials Suite
Perfect for largescale organisations, NFPs, charities and medium enterprises, the IRIS Financials Suite offers a comprehensive set of critical management functions that can be tailored to meet your specific needs.
IRIS KashFlow
Designed for small businesses and sole traders, IRIS KashFlow is the straightforward bookkeeping software that puts you in total control of your company finances.