BLOGS
Flexible Working Is Becoming More Popular, Is Payroll Ready?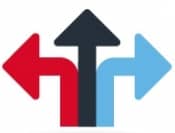 It's now two years since the Government launched their campaign to make flexible working more available to workers, its popularity is still growing.
The research, conducted by the CIPP, looked into what percentage of people are now using flexible working in some way. This could be a small change in hours, a change in working dates, working from home or something else.
Nearly half of respondents stated that up to 10% of their workforce have asked for flexible working at some point, with 14% of respondents feeding back that over 40% of employees were using flexible working.
Additionally, a recent survey from HR Magazine would suggest that flexible working is now considered the top benefit that job seekers are looking for, with 81% of people surveyed saying the company's standpoint on flexible working is the key decider when considering a new role.
ACAS provide a range of detailed advice to employers on how to handle flexible working requests. They states that once a request has been submitted, whilst not a statutory requirement, it's good practice to arrange a meeting with the employee as soon as possible.
Employers can only refuse a request is there is a 'business reason' to do so:
the burden of additional costs
an inability to reorganise work amongst existing staff
an inability to recruit additional staff
a detrimental impact on quality
a detrimental impact on performance
detrimental effect on ability to meet customer demand
insufficient work for the periods the employee proposes to work
a planned structural changes to the business
Managing Flexible Working Efficiently
Employees working flexible hours requires flexible payroll software and IRIS has the perfect solution for businesses requiring powerful, easy-to-use and intuitive software. IRIS Payroll Business is ideal for businesses with up to 250 employees and helps you keep on top of legislation such as automatic enrolment and the pension reforms. HMRC-recognised and RTI-compliant, IRIS Payroll Business is the comprehensive solution for your business.
Book a free, no-obligation software demonstration of IRIS Payroll Business today with an expert in payroll here at IRIS using the button below.