IRIS Practice Engine
Finance managers in corporate environments and partners of professional service firms utilise IRIS Practice Engine to find key insights into business performance enabling better decision making.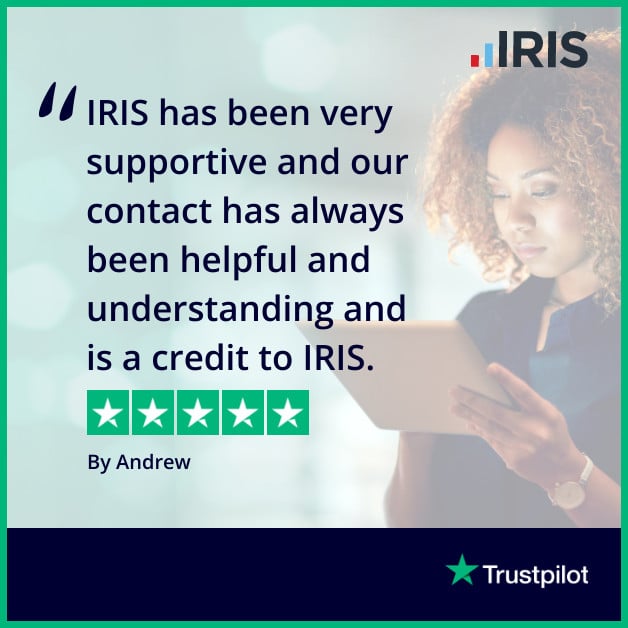 Learn more about IRIS Practice Engine
IRIS Practice Engine helps firms gain greater visibility into their performance. It helps firms to reduce wasted time, save costs incurred in terms of billable time, and reduce the time needed to bill clients for completed work.

It's the ideal tool for firms looking to maintain a competitive advantage above other businesses.
How can IRIS Practice Engine help me?
IRIS Practice Engine delivers greater insights of a firm's performance, allowing it to grow to the next level.

The functionality provides visibility of the key metrics of a firm's health, allowing managers the confidence to make more informed business decisions.
Fully configurable and customisable dashboards – options and category list are user definable so firm has visibility of pertinent information.
Project management with task driven milestones and workflow.
Data Warehouse for flexible reporting.
Templated jobs, allowing repeatable processes.
Benefits
Increased efficiency – we are all about helping firms work more efficiently. From notifications of missing time entries, to reports on daily cash receipts and alerts when your jobs reach specified milestones, we highlight issues before they become critical.
Dynamic, insightful reporting – reports that would take hours to create are available with just a few clicks – including real-time dashboards.
Better billing – we speed up your billing cycles and increase cash flow. We enhance your billing and make the process involved leaner, with automation playing a key role.
Boosting effectiveness – we cut administrative costs with electronic invoicing and statement delivery. We also improve the management of jobs by staffing roles and individual tasks, with greater granularity and control.
Key Features
Greater visibility and performance
Providing key insights into business performance and enabling firms to make better decisions, IRIS Practice Engine helps you look forward to success.
Integrate Other Systems
IRIS Practice Engine uses Microsoft SQL Server – the most popular primary database for business today – and can integrate well with third party applications using API technology.
Scale for the Future
With its cloud architecture, IRIS Practice Engine is highly scalable. Not only does it grow as you grow, it is fast and uses the capability of the database to achieve this performance.
Serve Clients Better
Holding the correct information about customers is vital. Using this information with the detailed financial information available with IRIS Practice Engine offers a rich blend of data.