All. In. One. System.
IRIS Ed:gen – the smart school MIS
Drive whole school improvement with THE smartest school management information system (MIS).
"Ed:gen and Central have revolutionised the way data and insights are used within our trust"
David Houghton, COO at Kernow Learning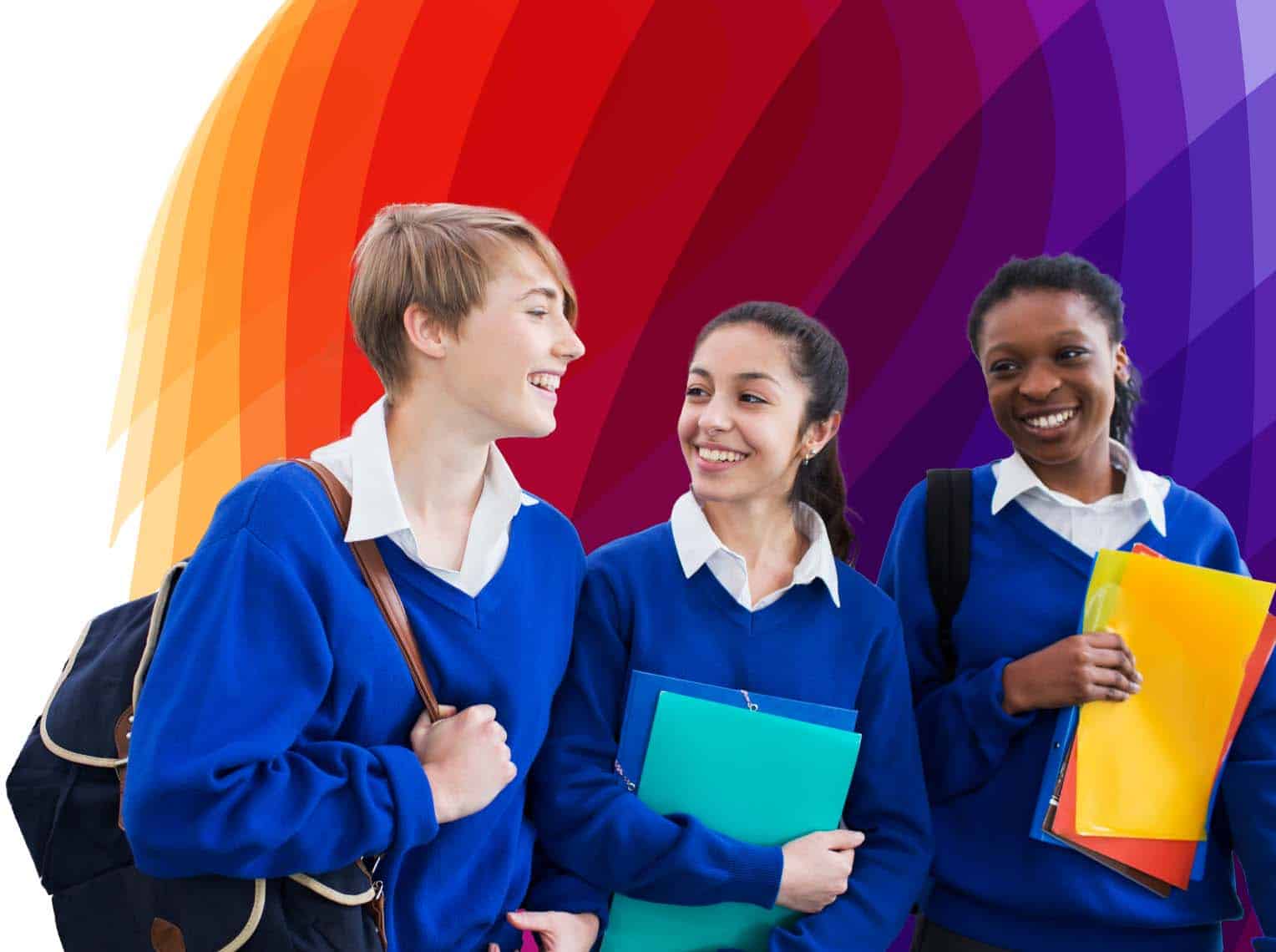 Why IRIS Ed:gen?
IRIS Ed:gen is a smart, next-generation school management information system (MIS). 100% cloud-based, flexible, and customisable to meet your evolving and unique needs, IRIS Ed:gen combines comprehensive functionality and real-time, trust-wide data with a user-friendly interface to deliver:
Powerful analytics at the click of a mouse
Streamlined and compliant school/MAT management
User friendly workflows enabling multitasking and ease of use
Improved student outcomes
The scalable school MIS meets the unique needs of MATs and individual schools today, and tomorrow: saving staff time and promoting informed decision-making, meaningful intervention, and sustainable growth.
All. In. One. System.
Find the right fit for your school or trust
Whether you're in a primary, secondary, or free school setting, or running a MAT, there's an IRIS Ed:gen designed just for you. IRIS Education is already:
Used by over
12,000
schools and academies
Helping
4 million
families to connect with their children's schools
Supporting over
70%
UK MATs
IRIS Ed:gen for Schools
Smarter school management
To meet existing and emerging needs, schools need to empower staff to work smarter, not harder. An easy-to-use and flexible management information system underpinned by powerful analytics that can grow with your school is key to achieving this.
IRIS Ed:gen is a cloud-based school MIS that delivers a collective view of pupils, in real-time, streamlining the management of the whole school day, helping staff excel in their roles, and supporting pupils to reach their full potential.
With over 40 modules included as standard, IRIS Ed:gen is a comprehensive yet easy-to-use system.
Designed with users in mind, our smart school MIS enables you to multitask easily and save valuable time. With Ed:gen, you can work in different parts of the system simultaneously, input data just once, and complete many everyday tasks in a single click.
FIND OUT MORE ABOUT IRIS ED:GEN FOR SCHOOLS
Not a school? Discover IRIS Ed:gen for MATs
IRIS Ed:gen for MATs
Powerful analytics for trusts
IRIS Ed:gen standardises and simplifies processes across all schools, while providing trust leaders with visibility and control over all financial, academic, admissions, wellbeing, and administrative data. It achieves this within a single, intuitive school management information system to deliver better trust management and performance across all KPIs.
Customisable to meet your MAT's unique requirements, IRIS Ed:gen supports more collaborative working practices, and is proven to streamline trust operations and supercharge performance.
The smart MIS is powered by IRIS Central, which has the capability to consolidate data from any system into rich and insightful dashboards, enabling fast and impactful decision making.
Wave goodbye to painful, lengthy reporting. With instant access to smart dashboards and reporting at; group, school, class, or individual pupil level, get set to accurately identify trends and implement targeted strategies, save valuable staff time, and champion enhanced outcomes.
What to expect when you switch to IRIS Ed:gen
We know that school life is busy and switching to a new MIS system is a significant change. So, we make sure that all schools switching to IRIS Ed:gen receive expert training and around-the-clock support to manage the transition from legacy systems.
1
By your side at every step
Switching isn't scary with IRIS Education. From the moment you decide to switch to IRIS Ed:gen, our dedicated transition team will guide and support you through every step of the journey. Your success is our success.
2
Dedicated project management
We don't believe in selling software and leaving customers to fend for themselves through the implementation phase and beyond. With IRIS Ed:gen, dedicated project managers are assigned to customers as standard to draw up a tailored plan that ensures a smooth switching experience and successful install.
3
Data migration made simple
We'll support you with data migration by taking the time to explain what's needed and guiding you through the process from data mapping and cleansing to extraction and migration.
4
A training plan for success
Having the right tools is half the battle. Knowing how to use them is the other half. We design and deliver bespoke, fully interactive training sessions to ensure your staff are confident using IRIS Ed:gen from day one.
5
Getting roll out right
Launching a new system can seem daunting but with thorough understanding of your requirements, effective planning, clear communication, and no need for hardware, expect to be 'live and kicking' with your new school MIS quickly and efficiently.
6
Delivering continuous improvement
You'll have a single point of contact, responsible for conducting regular reviews and offering guidance to ensure your school management information system is delivering against your evolving needs.
Ready to switch?
Unparalleled functionality at your fingertips
IRIS Ed:gen is a game changer in school management information systems; supporting back office staff, teachers, school senior leadership teams, and trust management to work smarter. Not harder.
The modular design – incorporating more than 40 modules as standard – combined with seamless integration, delivers unparalleled functionality and a future-fit MIS capable of meeting your evolving needs.
General School
Management
School Manager
DSAR Manager
Admissions Manager
Pupil Manager
Pupil Profiles
Attendance Manager
Census Manager
Dashboards
Custom Reporting
Cover Manager (S)
Staff Manager
Export to Excel
Communications
Parental Engagement
Parent Portal
Student Portal
Staff Portal
Email and SMS
Calendar Manager
Communication Workflows
Daily Bulletin Manager
News Manager
Teaching, Learning & Assessment 
Teacher App
Rewards and Conduct Manager
Teaching Manager
Gradebooks
Curriculum Manager
Training Manager
Exam Manager (S)
Detention Manager
Pupil Reports Manager
Exclusion Manager
Timetable Manager 
Safeguarding & Pastoral Care
Wellbeing and Safeguarding Manager
Medical Centre
SEN Management
Pupil Lists
Trust Wide Reporting
Student Centred Analytics
Staff & HR Analytics
Assessment, Progress & Attainment
Financial Analytics
Cashless Catering Analytics
40+ Pre Configured Dashboards
Build Your Own Dashboards and Reports
Drill Down Capabilities
Why IRIS Education?
IRIS Education is committed to supporting schools and trusts to improve productivity and performance and empower each student to reach their unique potential for success with our next generation EdTech solutions.
From pupil and parent engagement platforms and cashless catering apps to HR, finance, and school management information systems, our software supports schools and trusts to optimise processes and drive continuous improvement.
Integrated solutions
Best in class solutions that integrate seamlessly for maximum efficiency. From managing HR and payroll to finances, parental engagement, asset management, cashless catering and more – we help you make every school day a smarter one.
Dedicated to improving outcomes
With an abundance of first-hand experience working in schools themselves, our passionate team are on a mission to help you harness technology to improve outcomes for all and ensure no child is left behind.
Scalable solutions
Designed to optimise efficiency today and grow with your school/trust to deliver value long into the future.
A partner you can trust
IRIS Education connects four million parents to UK schools, processes four million online payments per year, delivers software solutions to 12,000 schools, and is an EdTech partner to over 70% of UK trusts.
Seamless third-party system integration
Our comprehensive API allows for third-parties to seamlessly integrate with IRIS Ed:gen – learn more here
Next generation MIS resources
Learn more about the benefits of switching to a next generation, cloud-based school MIS by visiting our resources.
Our partners