IRIS Accounts Production
Make final accounts preparation an automated, fast and more efficient task with IRIS Accounts Production software for accountants in business (AiB).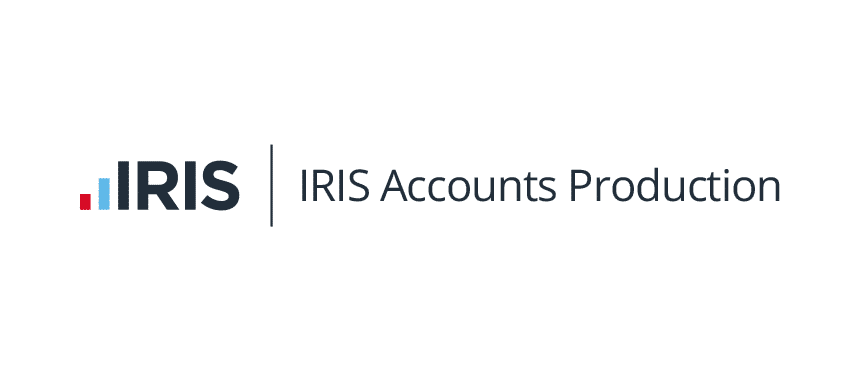 Accounts preparation software for corporate finance departments
Ready to bring your accounts production in-house? You're not alone. Many businesses, like yours, are increasing the control and visibility of their accounts preparation and benefiting from the cost savings that internal accounts production can bring.
Corporate finance departments can benefit from many time-saving features when using IRIS Accounts Production. This powerful business accounts software makes final accounts preparation a more efficient task helping the corporate finance department workflow.
Why you'll love IRIS Accounts Production software
Many businesses are looking to easily and rapidly produce accurate and compliant financial statements. These can be for business stakeholders, including owners, banks, HMRC & Companies House.

IRIS Accounts Production is the ideal accountancy business software for accounts preparation. Allowing users to generate accurate and compliant unaudited or audited accounts for a broad range of entity types, including Sole Trader, Partnerships, Limited Companies, Limited Liability Partnerships, Incorporated and Unincorporated Charities & Farms, Academies, Pension Schemes, Doctors, Group Accounts for Limited Companies and Community Interest Companies.
Limited Company templates for UKGAAP FRS101, 102 including Section 1A, 105 and IFRS – the market-leading final accounts software for accountants in industry. Also produces IFRS formats for iXBRL.
Through IRIS connector, you can import trial balances from any system, e.g. Sage, Oracle, SAP, any ERP system, from leading cloud and desktop bookkeeping solutions and Microsoft Excel.
Where relevant, completing workflows with prepopulated iXBRL tagging in readiness to submit a wide range of accounts to Companies House and HMRC with our Business Tax software for accountants in business or other tax software from IRIS and third-parties.
Please call and choose option 1 to speak with our accountancy solution advisors.
Benefits
A multitude of accounts format templates
Adopting the latest UKGAAP and IFRS reporting requirements
Compliance: Produces IFRS formats for iXBRL
Easy online filing with HMRC and Companies House to save time and money
Key Features
Control
Budgeting and financial control are the backbone of business accounting. Gaining control of these can be a time-consuming task. IRIS accounts preparation software is focused on providing you with complete control of your finances and functions. Producing professional management reports takes minutes.
Flexibility
Every business has to adapt to changing circumstances to remain profitable. Your business accounts software should be flexible too. It needs to be able to coordinate with the organisational changes whilst not disrupting your current processes.
With IRIS you can import a trial balance from any system, Sage, Oracle, SAP, or any other ERP system.
Compliance
As the UK's market-leading accountancy solutions provider, our extensive legislation knowledge is second to none. Both UKGAAP and IFRS-compliant accounts are handled with ease. We also offer a range of solutions for iXBRL compliance.
Want to pass completed accounts to your accountancy firm so they can file the CT600? No problem.
Outstanding connectivity
With IRIS Accounts Production trial balances can be imported from any system, e.g. Sage, Oracle, SAP and any ERP system.
FAQs
Is this software compliant?

Assurance and compliance are the primary services of any firm. We understand that you rely on software solutions to get it right, every time – no compromise. Speak to us and find out why IRIS are the leaders in compliant software; call 0344 844 9644.

How do I find support for this software?

We have a dedicated support section on this website. We also have live chat and a dedicated support telephone number: Support contact numbers.

How do I buy this software?

Speak to us today about how you can get started with IRIS. Call 0344 844 9644 to discuss your requirements; we'll help you get started.
Tax Software

If you're looking for tax software, you're in the right place. As one of the UK's leading providers, we understand that there are many different solutions depending on your requirements. Browse our wide range of tax solutions to find what you need.

View all tax software