Kashflow
KashFlow Payroll
A streamlined, comprehensive approach to payroll software.
Manage everything from processing payroll, employee payslips to workplace pensions
in a couple of clicks. It's cloud-based payroll too, which means you can access it anywhere.
Our comprehensive approach to payroll helps busy businesses process payroll quickly and securely. KashFlow Payroll is cloud-based, so you can keep your business running smoothly from wherever you are. Flexible and with impressive functionality, our cost-effective and trusted software ensures you stay on top of your payments, expenses and responsibilities. We make managing payroll easier for businesses, which is why one in five employees are paid through IRIS Payroll solutions.
Compliance
Process payroll securely with a system that automatically files your Real Time Information (RTI) submissions, keeps you compliant with Automatic Enrolment, and manages holiday pay.
A cloud-based system means you avoid having to install software, and don't have to manage complex legislative and Year-End updates.
Tailor to your practice and edit payslips to account for deductions, such as NICs or tax, and configure holiday pay easily.
Use a step-by-step enrolment set up to generate files to communicate with your pension provider, enabling you to postpone, defer, opt-out and withhold payments.
Designed specifically for compliance with RTI, it automates your P60s, alerts you to missing or required data, and maintains online filing logs.
Productivity
Developed for busy businesses that need software built around your needs, for as many employees, companies and payment schedules as you want.
Software that you can use online from anywhere and on various devices, including PC, Mac, smartphone, and tablet.
Flexible functionality that copes with the demands of your business, whether you pay staff weekly, monthly or both.
Use a range of reports summarising incomings and outgoings to help with your end-of-year reporting.
Manage any change and challenges in the business climate, for instance you can pay furlough claims with ease and process additional wage top-ups with a few clicks.
Engagement
Easily generate communications for employees, and automatically assess and enrol staff within the course of a payroll run.
Employees can access pay information remotely using self-service functionality, which enables them to view their payslips, P60s and P45s, boosting engagement and reducing admin.
Exceptional employee record-keeping that keeps pay details up to date, coping with a host of differing personal circumstances and employment statuses.
Effectively monitor and deal with staff departures, make payments after leaving and manage termination pay.
Create your own employee calendar to keep track of absences, illness and company events.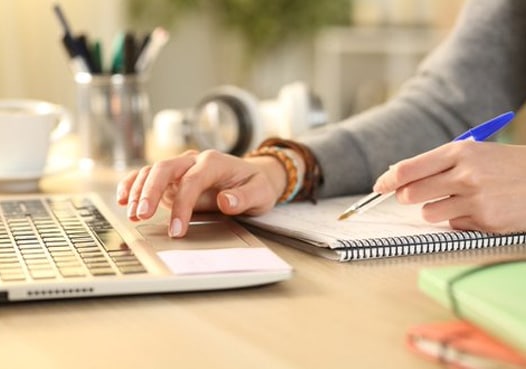 Cloud
Outstanding cloud payroll software that enables you to process everything from employee payslips and workplace pensions, to holiday pay and furlough payments, from wherever you are.
Scalable
Scalable for any number of employees, companies and payment schedules – and able to handle simple payrolls with one employee, through to complex payrolls for multiple companies.
Straightforward
Our straightforward system enables you to keep up with your responsibilities, changing requirements, and remain compliant with automated RTI submissions.
Flexible Payroll
Flexible payroll functionality that fits the needs of your business, it comes with cost effective monthly payments from just £6.50 a month, with no upfront charges or annual fees.