IRIS Practice Audit
By undertaking an IRIS Practice Audit, you can be sure that you are getting the most out of your IRIS Software.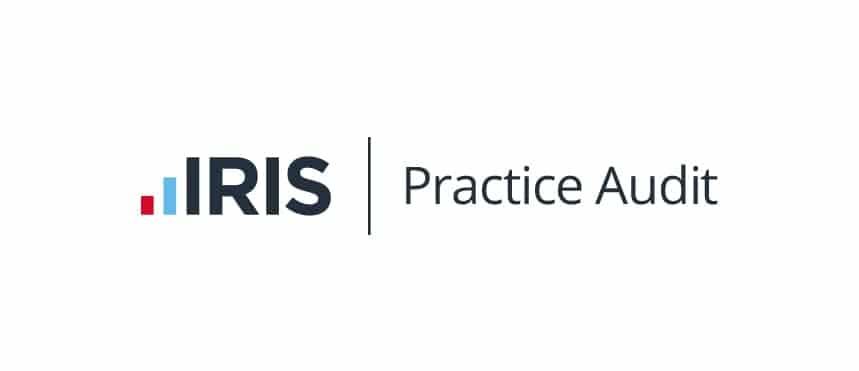 IRIS Practice Audit is a consultancy service comprising an on-site visit (to multiple offices, if necessary) and a written report. Gain valuable insight into your practice, eliminate bottlenecks and become a more productive business.
Get the most out of IRIS software
IRIS consultants not only know IRIS inside out; they also work with IRIS customers across the UK every day, helping them to apply best practice. They understand what your practice needs from the software in terms of performance and support and know, in-depth, how it can eliminate bottlenecks and streamline your processes.
A strategic partner for your practice
Seamless integration of data and workflow
Applications to improve the efficiency of your practice
Open connectivity to leading online bookkeeping solutions
Client collaboration adding value to client relationships
Have a question about IRIS Practice Audit? Speak to us today.
Why would you need a practice audit?
Staff turnover means that recent recruits can miss out on new user training and have to learn as they go along
Reporting against deadlines is time-consuming and frustrating
Taking on new clients can be a protracted process
You might be apprehensive about the fast-approaching implementation of HMRC's Making Tax Digital reforms
How IRIS Practice Audit can help your business
Optimise your software
Book a practice audit, and an IRIS consultant will visit your office(s) to discuss with your senior partners and team how they currently use IRIS, identify where there is potential to accelerate processes and make considerable time-savings.
Maximise your potential
Gain confidence that you're using everything that IRIS offers to your business, and with maximum impact. 
Greater efficiency
Accountants who implement post-audit recommendations free up resources within their practice as clients' work flows more smoothly and takes less time. 
Thorough knowledge
Not only do our experts know our software inside out, they also have experience of a huge range of different types of business and so can advise on a range of efficiency and productivity solutions.
FAQs
How do I find support for this software?

We have a dedicated support section on this website. We also have live chat and a dedicated support telephone number: Support contact numbers.

Is this software compliant?

Assurance and compliance are the primary services of any firm, practice, business or organisation. We understand that you rely on software solutions to get it right, every time – no compromise. Speak to us and find out why IRIS are the leaders in compliant software; call 0344 844 9644.

How do I buy this software?

Speak to us today about how you can get started with IRIS. Call 0344 844 9644 to discuss your requirements; we'll help you get started.
Related Articles