Is your sports club's HR tech world-class? Run the checklist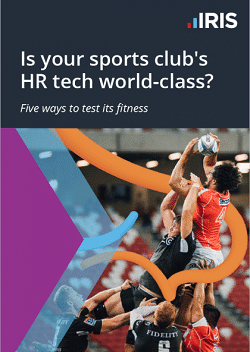 Is your HR system helping to drive your club's success, both in the boardroom and on the field? Now you can get to the truth in moments.
Run our ultimate sports HR checklist and apply five fitness tests. You'll discover whether your HR software is helping you to perform at your best in key areas, from employee engagement and decision-making, to managing data security, bonuses and wellbeing.
Enter your details and run the checklist now.