IRIS Software Group named finalist at the UK Tech Awards 2023 for the third year in a row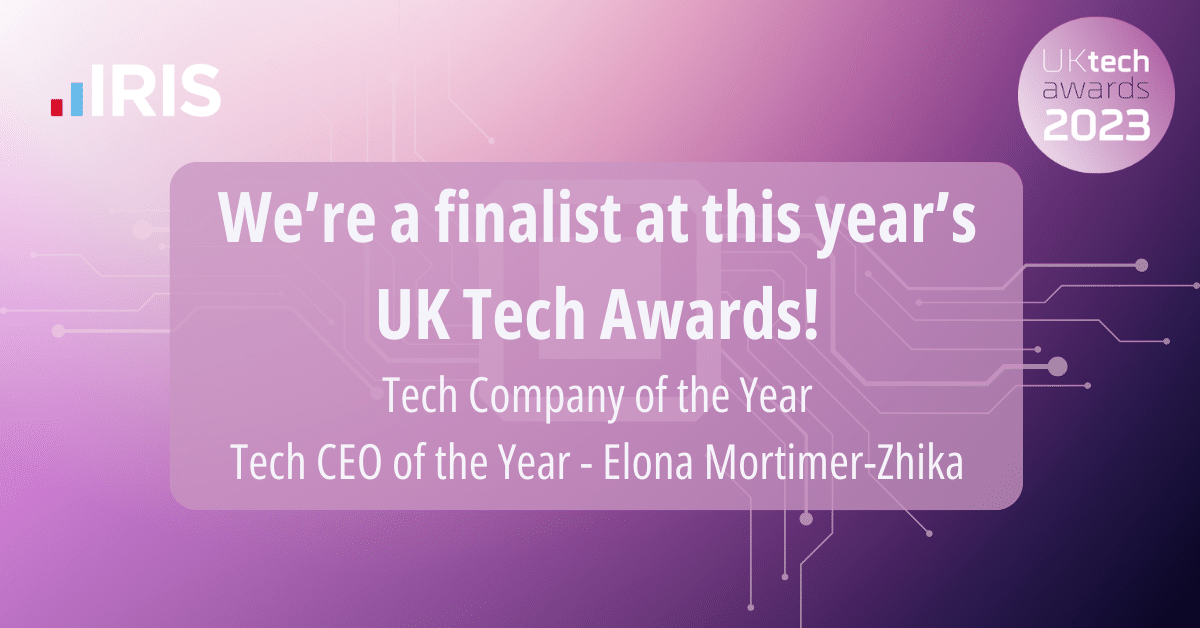 IRIS Software Group (IRIS) has been shortlisted in the 'Tech Company of the Year' category at this year's UK Tech Awards. Elona Mortimer-Zhika has also been shortlisted for the 'Tech CEO of the Year' award.
The awards celebrate success, reward achievement and showcase organisations and entrepreneurs making an impact across the UK tech community.
IRIS, led by Elona, has been recognised for its innovative software solutions in accountancy, education and HCM – as well as its exceptional efforts in developing its people, promoting diversity, equity and inclusion and good corporate sustainability – resulting in phenomenal growth.
The winners will be announced during a glamorous black-tie event on Thursday 9th November at the Hotel InterContinental in London.
Looking to accelerate your career at the UK tech company of the year? Click here to explore open vacancies.