Configuring employee template
Configuring employee template
Can I save an employee template?
You can save common details to automatically apply when you create a new employee record, this can help save time when creating new employee details.
Go to "Employee" > "Defaults"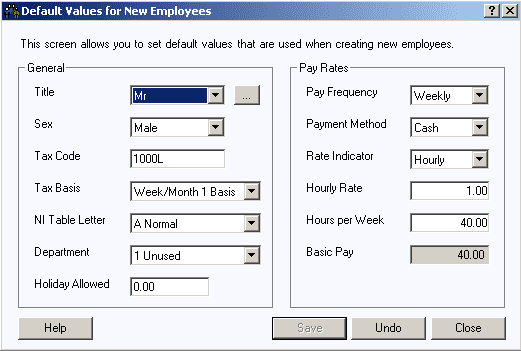 Type your desired defaults into the relevant fields and click "Save". 
When you next create a new employee these details will be automatically applied. If these are not correct for the specific employee you are creating you can edit these as and when required.
We are sorry you did not find this KB article helpful. Please use the box below to let us know how we can improve it.