Business Tax- Creative Tax Credit higher rate extension Post 2023
business-tax-creative-tax-credit-higher-rate-extension-post-2023
Business Tax- Creative Tax Credit higher rate extension Post 2023
IRIS Business Tax- Creative tax credit higher rate extension Post 2023
The latest rules for the Creative Tax relief Post 2023 are from the IRIS version 23.2.0 update LINK:
The government announced a temporary extension to the rate rises of Theatre tax relief, Orchestra tax relief and Museums & galleries exhibition tax relief for 2 additional years. The government originally intended for these increased tax rates to taper down from the 1st April 2023 however, this has now been extended to the 1st April 2025.
Current tax credit rates from 1st April 2023:
Theatre (Non-Touring/Touring) – 45%/50%
Orchestra – 50%
Museum & Galleries (Non-Touring/Touring) – 45%/50%
We have updated IRIS Business Tax to automatically restrict the amount of tax credit that can be entered as a creative tax credit, while also considering periods that straddle multiple thresholds, ensuring that you are able to successfully file your creative tax credit first time without running the risk of needing to amend.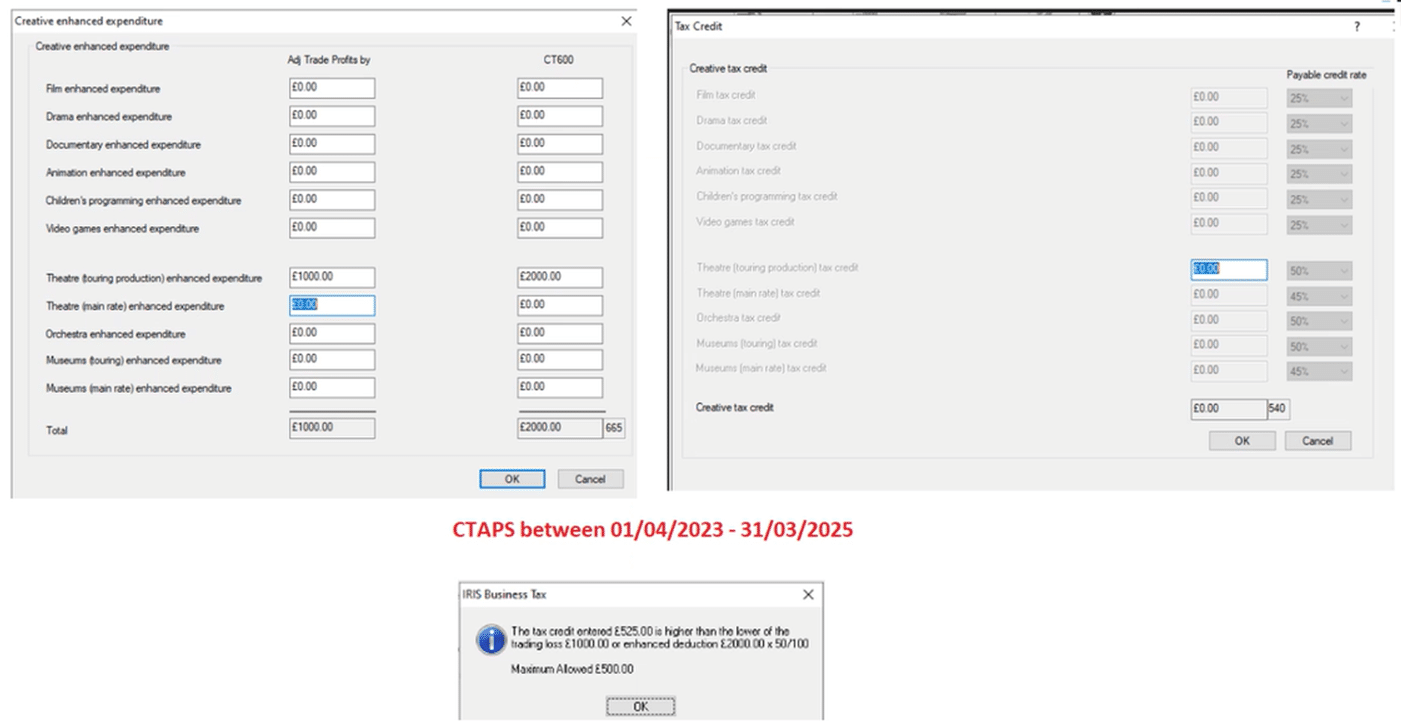 If the CTAP straddles 01/04/2025 then you can enter values PRE and POST 01/04/2025
We are sorry you did not find this KB article helpful. Please use the box below to let us know how we can improve it.