Business Tax - CT600L Fill in box L185 RDEC Work subcontracted by a large company
business-tax-ct600l-fill-in-box-l185-rdec-work-subcontracted-by-a-large-company
Business Tax - CT600L Fill in box L185 RDEC Work subcontracted by a large company
IRIS Business Tax - CT600L Fill in box L185 RDEC Work subcontracted by a large company
Load the client and select relevant period
Left side: Research and Development (CT600L)
R&D Expenditure Credit
On the bottom right – SME RDEC Claims: 'Work subcontracted by a Large Company' – complete this and it fills in box L185 on the CT600L.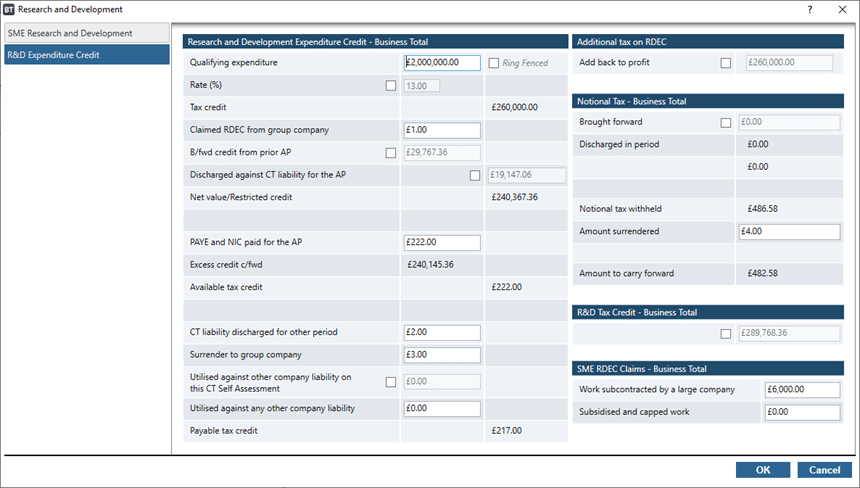 We are sorry you did not find this KB article helpful. Please use the box below to let us know how we can improve it.