PCSR - Problems importing a company formed by London Law
PCSR - Problems importing a company formed by London Law
When trying to import a company formed by London Law via the Data Exchange Module > Import eFormation from Internet option, the green bar goes partway across and then a message appears to say 'An error has occurred'.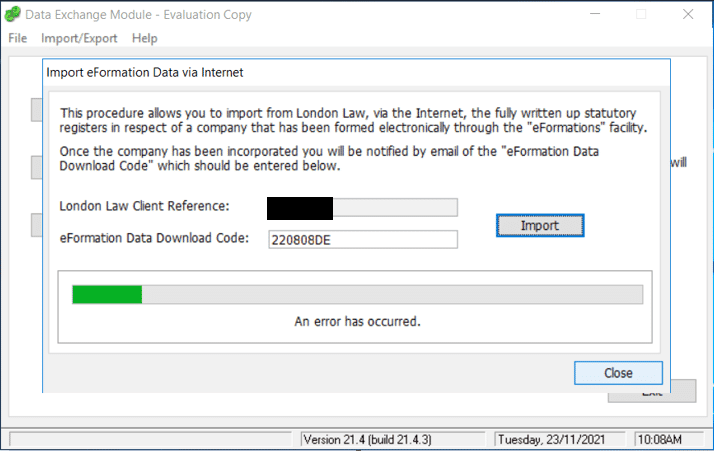 Some users have been experiencing this problem since London Law updated their FTP Server. Please make sure that Port 21 is open and that sr_comm.exe is added as an exception in any Firewall or Anti Virus software. The workaround is to contact London Law and request they email the files instead. The information is then imported via the Data Exchange Module > Import from Disk option.
We are sorry you did not find this KB article helpful. Please use the box below to let us know how we can improve it.