Accountancy Suite Spring Update 22.1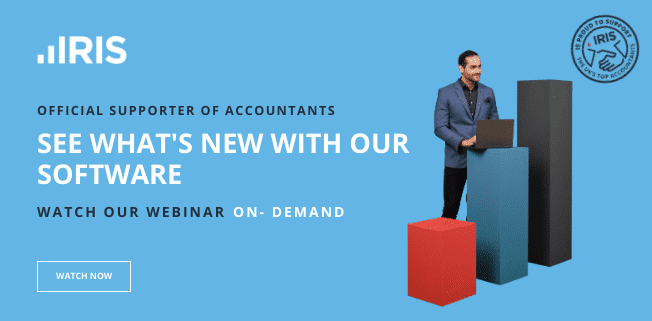 About this webinar:
Join the IRIS Product Management team to discover all the exciting, new features we have coming up in version 22.1 and how this latest release will help you meet the demands created by recent legislative changes.
Key updates this webinar will cover:
➼ All your latest legislative requirements
➼ New LLP Statement of Recommended Practice (SORP)
➼ Streamlined Energy and Carbon Reporting (SECR)
➼ Making Tax Digital Pilot for ITSA
As the Official Supporter of Accountants, our dedicated team of software engineers, developers, and accountants collaborate to provide continuous support and regular updates to our Accountancy Suite.
We are constantly striving to ensure that our customers benefit from enhanced functionality, seamless integration, unrivalled regulatory compliance, and productivity optimisation for a better work/life balance, giving you and your practice time to grow.