CIPD Exhibition and Conference - The future of HCM and payroll in a hyper-connected world 
About this webinar:
Within the HR and payroll function, there is so much employee data to manage and stringent regulations that demand this information be collected accurately. It's no surprise that more businesses are now increasing their use of automation to ensure they remain compliant and efficient in a world of continuous digital transformation.
But what are the implications of making this move to automation and what does the future of HR and payroll look like?
In this session, we'll consider the full scope of automating HR and payroll including the potential pitfalls of automation, who should own the processes and whether businesses continue to run their services internally or consider alternatives such as outsourcing.
Speakers: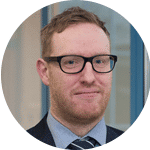 Fran Williams
Product Director, IRIS Software Group
Julian Musson
Senior Product Director, IRIS Software Group