BLOGS
How IRIS HR Can Boost Your Business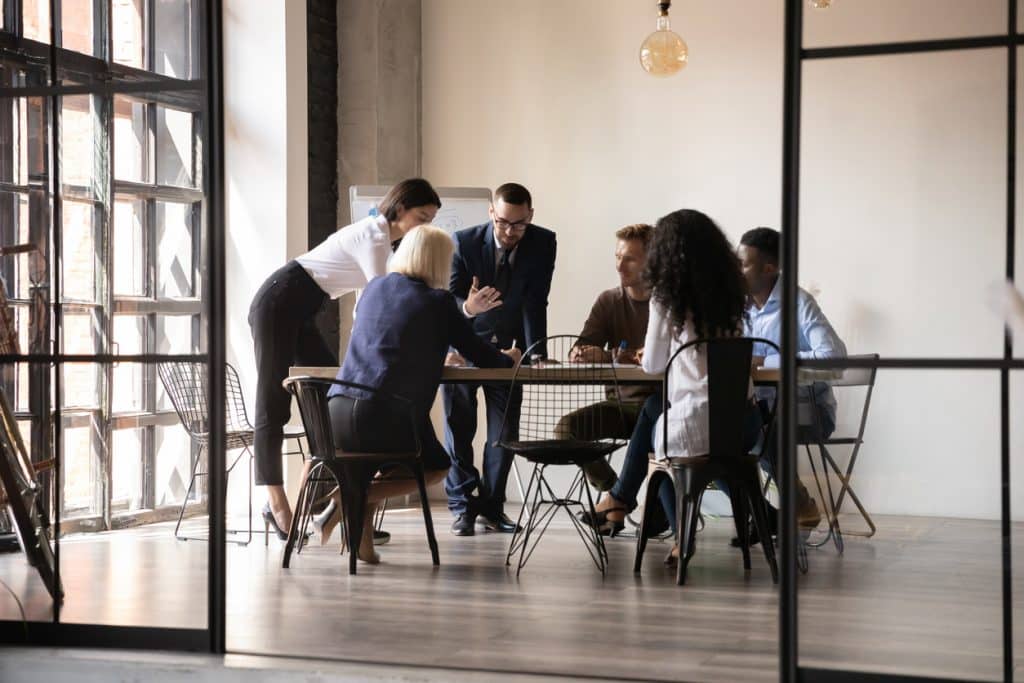 Whether you're new to running a business, or looking to expand your existing enterprise, you've probably already considered HR software. Despite a large number of businesses continuing to complete their HR and admin responsibilities on paper-based systems and spreadsheets, it's impossible to ignore the vast quantity of business benefits brought by Human Resources software.
Although you might be ready to start searching for HR software of your own, how do you know where to begin? The successful procurement and implementation of HR systems lies in sourcing and selecting a solution that will meet the needs, requirements and the culture of your organisation – but is flexible enough to adapt to changes within your organisation.
It's no secret that there are many options available, so what sets IRIS HR apart?
We polled some of our existing clients to discover what they love most about our system, and they rated our approach to: employee lifecycle; reporting; absence management; compliance; and onboarding as the key features that really make a difference to their existence.
Read our clients' first-hand accounts below for more information on how IRIS HR could benefit your business:
Employee lifecycle
Potter Clarkson LLP - "The Salary Modelling features within the product save us hours when managing pay increases, as they automatically update records and mail merge standard letters. In fact, nearly all of our HR documentation and employee letters are now produced directly from IRIS HR.
Hodgkinsons Solicitors - "Instead of running around the firm trying to get the right permissions, an employee who wants a day off will make a request on our HR system and the line manager will be informed of the request via email. As soon that manager approves the request it goes to HR, pre-populates all the information, makes all the calculations and it's done."
Reporting
Potter Clarkson LLP - "The reporting tools are fantastic, and have enabled us to be proactive about identifying potential issues - we've actually changed some of our policies because of this. This would have been impossible to manage without IRIS HR."
"Probably one of the best features for a HR department is the ability to configure email alerts based upon employee information and dates. Over time, we have built a full suite of automatic notifications that feed into our business workflows. These ensure that we now never miss a review. Our starter and leaver procedures are triggered at the correct time, without even having to think about it."
Compliance
Cashflows - "Due to the complex legislative requirements that operating within the financial industry commands, we find IRIS HR's ability to support compliance and audibility tracking a major plus point of the system. It enables us to run detailed reports that can demonstrate that teams and individual employees alike are up to date with current legislation and training requirements.
HPS Group - "We currently record all vehicle details on IRIS HR, which helps our Finance Director when he has to produce P11D's. The finance team also use information from IRIS HR to download for payroll purposes, saving time and helping with the accuracy and consistency of information."
Hodgkinsons Solicitors - "IRIS HR's performance appraisal module is great, particularly in light of the SRA's new approach to continuing competence. The module allows us to easily export records from the HR system to provide statistical analysis, significantly aiding our performance review process."
Absence Management
Hodgkinsons Solicitors - "Before we adopted HR management software, HR took up an inordinate amount of time. it was a time-consuming process to request, approve and authorise holidays and absences. Furthermore, the paper trail required to audit changes in office policies and ensure ongoing compliance was not an efficient process."
"Automating the processes for sick leave and absenteeism have significantly reduced our costs on paper and provided fee earners with more time to spend on exceptional client service. I frequently receive absentee requests outside of working hours from the IRIS HR phone app, and I'm able to process that request on my mobile before I even arrive in the office."
Onboarding
Hodgkinsons Solicitors - "Employees can also view their own HR information on IRIS HR, including their contract of employment, job description, number of holidays left and other personal information. Having virtual HR files on individual employees can also be useful when onboarding new members of staff.
After reading what our customers have to say about IRIS HR Professional, if you think it might be the right HR system for your business, get in touch or book your free software demonstration.