BLOGS
Innervision Reaches 100 Lease Accounting Customer Milestone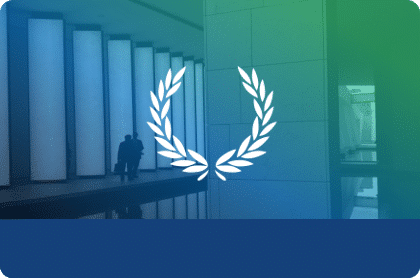 London, United Kingdom, 31st January 2019 - Innervision Management Ltd ("Innervision") the leading lease accounting solutions provider, is delighted to announce that over 100 companies globally have now selected its flagship product, LOIS Lease Accounting (LLA) to transition to the new lease accounting standards – IFRS 16 and FASB ASC 842.
This latest milestone marks a significant accomplishment for Innervision and underlines the confidence global enterprises have shown in the suitability and competitiveness of the solution, whilst illustrating Innervision's proven credentials in supporting businesses as they navigate the myriad challenges associated with complying with the new accounting principles.

These new clients come from a wide variety of industries, in the UK, mainland Europe, North America, Central America and Australasia and add to a diverse and growing user base of global corporates who depend on LLA, not only to facilitate the implementation of IFRS 16 or ASC 842, but also to improve the way in which leased assets are managed and maintained.

Today, the LLA solution is relied upon by over 3,000 users in over 100 countries. The system houses in excess of 120,000 leases, with a combined value of over €75 Billion.
Innervision's Director Martin Kennard commented:


"Reaching the milestone of 100 LLA customers is a hugely significant achievement for Innervision and certainly solidifies our leadership position in the market. We are committed to our customers' success and intend to build upon this accomplishment by continuing to deliver innovations in lease management and accounting that provide sustained value to our clients and streamline their adoption of IFRS 16 and ASC 842."
About Innervision
Innervision is a leasing consultancy and specialist lease service supplier, providing Lease Portfolio Management services and SaaS solutions to large corporates since 1992.
Innervision's proven lease accounting solution, LLA supports both standards, IFRS 16 & FASB ASC 842, as well as existing IAS 17. The system allows users to account for and manage all lease asset types, ranging from IT, plant & machinery to material handling equipment, vehicles and property.

Companies that use LLA are easily able to comply with the new standards as the application allows them to produce all the accounting information required to accurately complete the financial statements and disclosures obligatory for compliance.

We, along with 100+ global enterprises, believe that LLA is the perfect partner for transitioning to the new standards. To find out more, visit www.innervision.co.uk or email info@innervision.co.uk
Solutions Contact:
Richard Hunsley
Innervision
Telephone: +44 (0) 7514 322 578
Email: richard.hunsley@innervision.co.uk
Web: http://www.innervision.co.uk
Address: 28 King Street, London, EC2V 8EH
Get Up To Speed With IFRS 16
If you are looking to learn more about the changes to lease accounting and the impact that IFRS 16 will have on your organisation. Then take a look at this useful download that will show you everything you need to know at a glance.

Access your free guide by clicking on the link below: