BLOGS
A look back at the year just gone…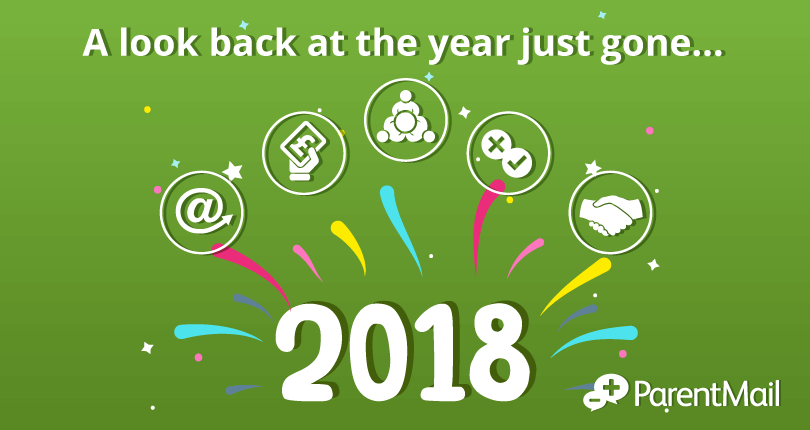 As we welcome in the New Year, we're taking the opportunity to look back over the year just gone, our biggest and best year yet!
2018 saw us welcome hundreds of new primary, secondary schools, nurseries and Academies to the ParentMail fold; we sent more messages, emails and online forms than ever before, supporting schools across the country to improve parental engagement and save time and money.
During 2018, we supported schools to send over:
The past 12 months also saw schools planning almost 9,000 parents' evenings; you were also busy arranging almost 3,600 events!
2018 saw us celebrate 2.5 million App downloads; that's 2.5 million parents using the free ParentMail App to stay up to date with school news, book appointments, respond to forms and make payments, all from one account!
As we continue to support schools to go paperless with the very best in EdTech, we know how important it is to stay ahead with the latest innovations in software and technology, which is why we're working hard on new functionality to help make life easier for schools and parents. Last year saw us update the free ParentMail App for both Android and iOS, making lots of handy improvements to make it even easier for parents to keep on top of school communications. We also released our biggest system update yet, which was jam-packed with improvements, new functionality and handy fixes, many of which were specifically requested by our schools.
Following our biggest and best year yet, our New Year's Resolution for 2019 is the same as always – to continue supporting schools to improve parental engagement with innovative software and exciting new developments. What's yours?