BLOGS
Will your workplace pension meet your retirement needs?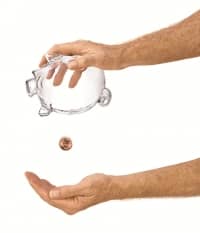 9 out of 10 employees fear that their workplace pension scheme will not provide enough of an income to meet their retirement needs, research has found.
The research, taken by Barclays Corporate and Employer Solutions found that 76% of respondents expect their workplace pension to provide their primary source of income in retirement, but 88% do not believe their needs will be met through this alone.
The study also found that there is a lot of uncertainty surrounding workplace pensions. 84% of respondents said that they expect their employer to inform them if they are not contributing enough, with 13% not knowing what their employer contributes to their pension.
34% of those in the survey do not expect to be able to retire until after the age of 65, with 17% not expecting to ever be able to fully retire.
Auto enrolment has been introduced to encourage people to start planning early for retirement and saving more so that they will have access to an adequate income when they reach retirement.
The Pensions Regulator is urging businesses to start thinking about auto enrolment 18 months before their staging date, so you should already be thinking about the steps you need to take.
Are you confused about pension reforms and auto enrolment? IRIS is running Understanding Automatic Enrolment training seminars across the country to help you understand the legislation, as well as the steps you need to take to prepare. 
Don't leave it too late, book your training today!