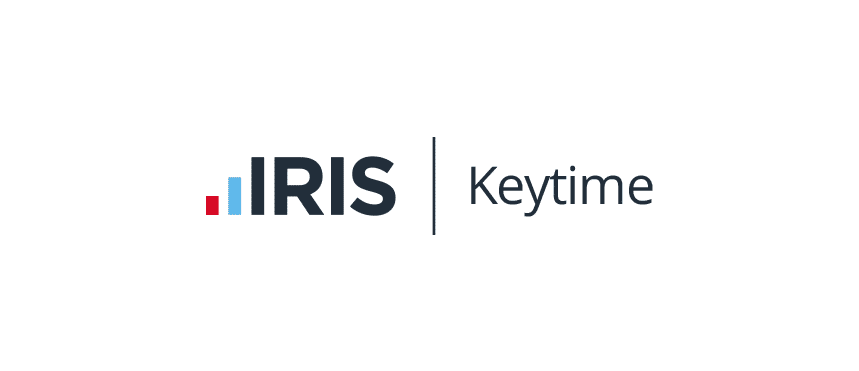 Learn more about IRIS Keytime Company Secretarial
IRIS Keytime Company Secretarial allows you to carry out company secretarial duties quickly and easily. The system is easy to use, accurate and fast – using data previously entered minimises new data entry to reduce inaccuracies. Book a Demo
Helping you to avoid late filing penalties
Company Secretarial can be purchased on its own or alongside Practice Manager. It enables you to download company records directly from Companies House and create them in Practice Manager.
Synchronise existing company records with the data held at Companies House.
Filing deadlines are imported directly from Companies House.
Deadlines are automatically rolled forward.
Helps you to avoid late filing penalties.
Keytime
"Overall IRIS Keytime has saved us time, money and aggravation! And when we have ever needed them, the support team is always there and helpful, going the extra mile and help put things right."
Please call and choose option 1 to speak with our accountancy solution advisors.
IRIS Keytime provides instant solutions for:
Downloading company records from Companies House
Synchronising existing company records with Companies House
Saving documents to the client record
Contains over 30 of the most popular Companies House forms
IRIS Keytime Company Secretarial features
Integration
Integrates fully with IRIS OpenSpace to avoid re-entry or rekeying of data – reducing inaccuracies.
Intuition
Any change to a company, officer or a PSC record automatically triggers an appropriate form and a filing reminder.
Efficiency
IRIS Keytime Company Secretarial handles share transactions and dividends, producing share certificates, dividend vouchers and minutes.
Clarity
Links documents and forms that have been generated back to the main client record for easy future reference.
Learn more about IRIS Keytime
IRIS Keytime caters for your specific software needs, providing a system that's simple to run. It has a straightforward tax return interface which integrates tax, accounts and practice management in one place.