IRIS Keytime Practice Manager
Plan, track, manage and control staff, clients, jobs and communications with IRIS Keytime Practice Manager.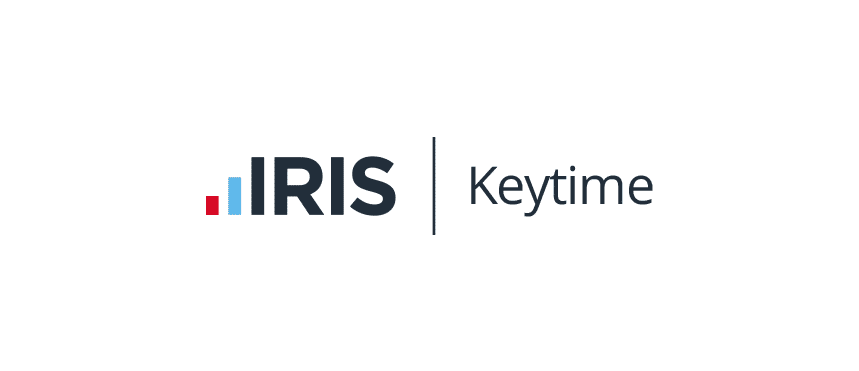 Practice Manager is the hub of your practice. It helps to plan, track, manage and control staff, clients, jobs and communications. Practice Manager is feature-rich, and is available at three levels including company secretarial functionality as an option.
How can IRIS Keytime Practice Manager help your business?
Practice Manager (full version) – adds comprehensive deadline tracking, timesheets, reporting and communication tools to make it easier to run your practice and delight your clients, without it becoming a second job.
Company Secretarial – available on its own or as an add-on to the practice management functionality, the company secretarial functionality gives you everything you need for Companies House administration.
Keytime
"Overall IRIS Keytime has saved us time, money and aggravation! And when we have ever needed them, the support team is always there and helpful, going the extra mile and help put things right."
Please call and choose option 1 to speak with our accountancy solution advisors.
IRIS Keytime Practice Manager provides instant solutions for:
Tracking the conversations you have with your clients, however they take place (phone, email, letter, in person).
Powerful scheduling and task management, however big your team is.
Submitting 64-8 forms online.
Creating staff grades and assigning multiple charge-out rates per grade.
IRIS Keytime Practice Manager features
Integration
When you create clients, the data is shared with Personal Tax, Corporation Tax, Trust Tax, Accounts Production, Accounts Plus and P11D automatically.
Productivity
You can track time, calculate fees and generate invoice reports from a single location.
Efficiency
Practice Manager automatically tracks deadlines and can mail-merge with Microsoft Word (2007 or higher, installed versions only).
Easy to change, with support
We don't claim that 'all your data will come across', but we do promise that we will bring across whatever we can, and support is always available by phone, email and online.
Learn more about IRIS Keytime
IRIS Keytime caters for your specific software needs, providing a system that's simple to run with a straightforward tax return interface, integrating tax, accounts and practice management in one place.