Work Period Required when setting up automatic enrolment
Work Period Required when setting up automatic enrolment
While trying to set up automatic enrolment details user gets the following message:
You need to set up the work period calendar for the pay frequencies used for this company.
Go to "Company" | "Payroll Calendar"
This will open the Pay Period Set Up Wizard. For each pay frequency you use in this company, you should have a list of pay dates. You will also see column "Work Period" with start and end dates:
You need to tell the system, when you make the payment, what period of work done does this cover. For the purposes of automatic enrolment this will be used as the pay reference period. 
Set the first start date and the rest should automatically complete: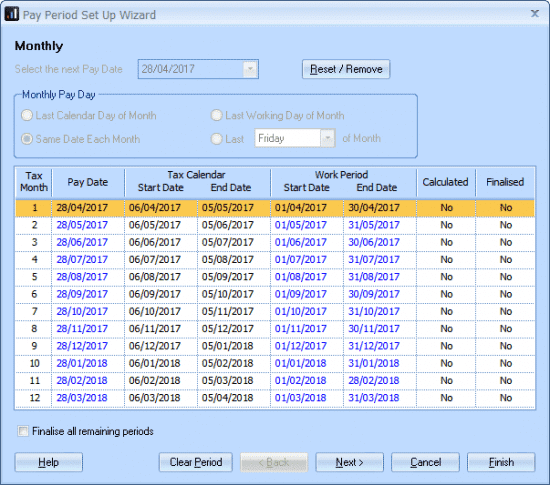 Click the Next button and set this detail up for each pay frequency used.
Once complete click Finish.
You will now be able to continue to configure AE correctly.
We are sorry you did not find this KB article helpful. Please use the box below to let us know how we can improve it.