Error code 1001
IRIS Keytime, IRIS Keytime Corporation Tax
Solution

In order to fix error code 1001, you need to clear down the
'RESUME' status of the tax return. 
To do this, you go into INTERNET FILING and select OPTIONS. 
In here, you will see a buttom marked
CLEAR RESUME.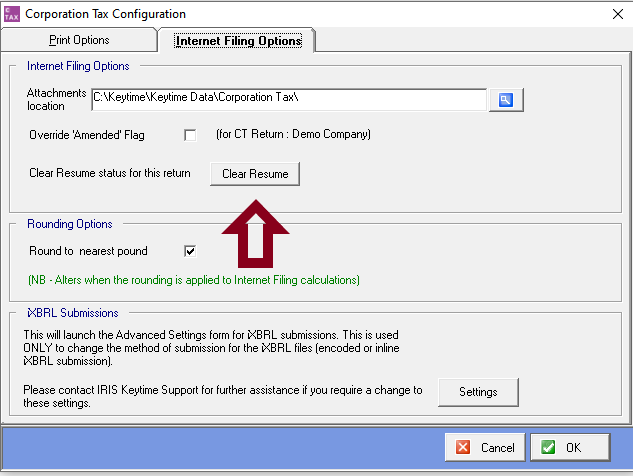 Press this button, and you will be able to submit the return as
expected.
We are sorry you did not find this KB article helpful. Please use the box below to let us know how we can improve it.