End-to-end
Recruitment Solutions
Networx is now part of the IRIS Family. Our ability to help you
cut costs, save time and hire the best candidates continues to
grow. Get the latest recruitment software and services
to attract, engage, manage and onboard top talent
across your organisation.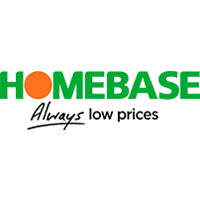 The smartest way to recruit top talent
It is our vision to design and deliver the most intuitive, efficient and people-led recruitment software and services, uniting HR and in-house recruitment teams nationwide with exceptional talent.
Networx offer a free audit service to help your business to understand its strengths and weaknesses in the recruitment process. Click the button below to claim your free audit with no hidden fees.
Attract

Achieve maximum exposure by advertising your roles in the right place, at the right time and in front of the right people.

Engage

Grow an extensive and searchable talent pool, with streamlined communications and job alerts to keep prospective candidates engaged.

Manage

Centralise all recruitment activity and manage candidate applications with ease with one simple, powerful and intuitive platform.

Onboard

Deliver the best possible introduction to your organisation with personalised onboarding portals to drive long-term new hire retention.
Networx Applicant Tracking Software
Simple, clever recruitment software
As the UK's most advanced cloud-based recruitment software for applicant tracking, our suite of tools makes recruiting simple. Our modular solution can be configured to become your very own tailored recruitment system.
Cloud-based solution
Tailor with modules to meet your needs
Highly configurable
Range of integrations
Networx Recruitment Services
Fully managed recruitment services
Whether you are looking for a little additional support or would like all your recruitment campaigns to be fully managed, our team of experts will provide the guidance you need to secure the very best candidates.
Support from experienced recruitment professionals
Full candidate management
Maximum exposure of your vacancies
Interview booking and candidate feedback
Why Networx?
Since 2001, we have been at the forefront of the recruitment industry. We recognise the nationwide challenges facing in-house recruitment teams today and strive to unite great talent with your fantastic career opportunities.
Reduce time to hire

Identify top talent quicker and optimise efficiency at every stage of the process.

Minimise recruitment costs

Maximise the power of your employer brand to drive applications.

Increase quality of hires

Ensure the necessary checks and tests are carried out in relation to each role.

Improve control and efficiency

Streamline your processes and create defined workflows to support the way you recruit.

Maximise vacancy exposure

Promote your opportunities to a wider pool of active and passive candidates.

Deliver a premium candidate experience

Ensure that every candidate receives the best possible first impression.
Tailored solutions for every sector
Education

Attracting and retaining top talent is a primary concern in the education sector. Schools, Colleges, MAT's and Universities across the UK are required to adopt new technologies and innovative recruitment strategies to stand out from the crowd and become an employer of choice.

Finance

With a growing skills gap and increased competition for top talent, recruiters and talent professionals in the Finance sector are tackling a wealth of challenges. The need for speed and efficiency through the entire recruitment journey is now a key driver for securing new hires.

Charities and not-for-profit

For Charities and not-for-profit organisations across the UK, the need to minimise recruitment costs remains a primary focus. Yet to remain competitive they must embrace digital transformation and embrace the efficiencies of the latest applicant tracking software to attract new talent.

Housing

Working with the constraints of tight or limited recruitment budgets, we understand that quality, efficiency and cost-saving are high on the agenda for housing providers. The ability to combine technology with a low-cost alternative to recruitment agencies has been adopted widely across the sector.

Legal

Attracting and retaining top talent across the Legal sector, largely relies on achieving the widest possible exposure of your vacancies, proactive search of target candidates and the tools to deliver the best possible experience that defines your organisation as an employer of choice.

Manufacturing

We understand the constant pressures felt by leading manufacturers to drive greater efficiency, reduce waste and maximise output. When it comes to recruitment, our objectives for recruitment in manufacturing are aligned.

Retail & Hospitality

As a fast paced and competitive industry, often greatly impacted by seasonal changes and high turnover, networx supports organisations in the retail and hospitality sector to effectively manage a constantly evolving workforce and deliver a premium experience for all.

Transport & Logistics

Going that extra mile and ensuring that every delivery is executed in a time and cost-efficient manner, is integral to the success of organisations across the transport and logistics sector. Our recruitment software and services are aligned with these goals to help maximise the recruitment journey too.
Trusted by over 450 organisations nationwide