BLOGS
Switching MIS: a guide to IRIS Ed:gen implementation and training
The prospect of any big change is daunting, and switching your Management Information System (MIS) is no different.
After all, the MIS is often referred to as the heart of a school, so clearly, it's important you select the right system.
However, we often hear concerns such as: what if people don't like the new MIS? Will staff use the MIS correctly? What training and support is available? How long will it take to get staff up to speed?
Fear of the unknown shouldn't delay innovation and progress – a value we hold dear at IRIS and part of the reason we invest so much in our training and implementation resources.
Let's look at how the people behind our cloud MIS, IRIS Ed:gen, make getting up and running a breeze.
What does implementing IRIS Ed:gen look like?
The logical starting point to showcase the people power behind IRIS Ed:gen is our phased approach.
At IRIS, following the initial data configuration process – in which we work directly with someone like a data manager – we break down the remainder of our MIS training into two distinct phases.
Phase one, which typically lasts between 4-5 days for primary schools and 5-6 days for secondary schools, covers the system fundamentals, taking staff through everything they need to know when using IRIS Ed:gen.
Once staff are confident with the basics, we begin phase two, which normally takes an additional 1-2 days, showcasing how to use more niche and bespoke features in the software.
To ensure your success, we believe the best approach is trainer-to-trainee, not only setting your system up with you but also guiding you through it.
Note: Some of our schools and trusts like their Support Unit to work with us through the migration process and beyond - at IRIS we're happy to work with your chosen Support Unit. 
No task is too big! Our amazing Training Consultant, Jess Mostyn-Mortimer, is currently in the process of organising a 25-day training session for a trust because each of the five schools requested a dedicated five days to get staff upskilled.
Following the initial set-up and training, we also provide ongoing customer support and a dedicated customer success manager who regularly checks in to help you continually make the most of the system.
Training how YOU want it
Unlike providers who send a pack of resources and expect you to self-serve your staff's training, when implementing IRIS Ed:gen, our dedicated training team works with you and your people.
In-person or virtual training? The choice is yours.
Our team can work with you virtually, running remote training sessions, or if you prefer, we can host on-site training sessions, all of which are free of charge.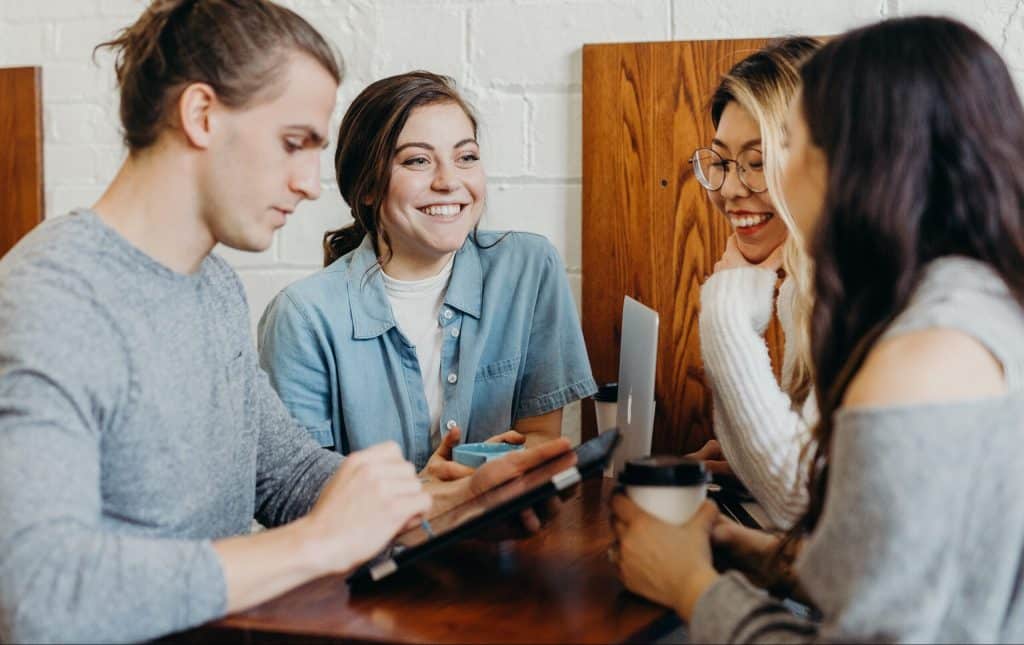 However, while we take a people-focused approach, that's not to say we don't also offer a wide range of resources.
We give all IRIS Ed:gen customers access to iUniversity, providing an array of videos, soundbites and top tips.
No project is too big
A common concern among large trusts when transitioning to a new MIS is whether the supplier has the capacity to meet their demands.
At IRIS, no project is too big! From single schools to groups of 100, we tailor our implementation and training to each individual trust.
For example, some implementations, upon request, we do in a staged approach.
Recently, a trust requested we implement their primaries throughout the year while ensuring each school had a customer support member available.
For other trusts, to save them time, we can train in groups.
Another recent customer split their primaries and secondaries, offering group sessions for each subsect.
The training possibilities are endless! We have a wide array of resources, so our team can guarantee an approach which works for you.
Top tip: decide who is using what
When it comes to our training sessions, we often advise you determine which staff need access to which features.
Doing so means you can bring people in for specific parts of the training, ensuring staff's precious time isn't wasted learning about something they'll never use.
Top tip: create a super user
No, we're not expecting anyone to star in a Marvel movie.
Rather, we advise you to select someone within your school or trust to take the mantle of super user and undertake all the training.
At a glance, perhaps counterintuitive when you consider our last point.
However, having one person watch all the pieces be put together, even if it's not their job to do certain tasks, helps massively.
The super user acts as a fountain of knowledge, providing an internal one-stop-shop resource for all things IRIS Ed:gen, saving the wider team time.
Customer story: Successful trusts of tomorrow need full and fast access to data today
Read here
Assess your entire tech stack
Chances are, your MIS is part of a larger EdTech ecosystem.
When looking to make the move to a new MIS, take the opportunity to review your entire tech stack and examine what new opportunities you'll have.
We get it, one big software change is enough stress (at least it would be without the hands-on approach the IRIS Ed:gen team offers).
But while you're already making that initial change, it's the perfect time to centralise systems, find better options and see what integration paths are available.
Alternatively, modern Management Information Systems such as IRIS Ed:gen feature a wide array of functionality, so some of the features in the software may make your other apps redundant. 
Stay open-minded
We've always done it this way.
Perhaps the statement our trainers hear the most.
When adopting a new system like IRIS Ed:gen, work with our trainers to decipher what's the best way to tackle certain tasks.
In a recent implementation, Jess from IRIS worked with a school which was adamant they needed admission numbers. But when questioned what these numbers are used for, the response was: I have no idea.
Don't give yourself another task to do which serves zero purpose.
New and improved software means new and improved ways of working – habit shouldn't hold you back from time-savings.
Five reasons to use IRIS Ed:gen
If the implementation and training we have on offer with IRIS Ed:Gen has piqued your interest, but you want more information on the software, you're in luck.
In a recent blog, we highlighted five of our favourite IRIS Ed:Gen features, detailing how they can streamline the entire school day.
Alternatively, you can view the software page below for even more information!
IRIS Ed:gen – smarter than your average MIS
Click here