BLOGS
Benefits of Data Analytics for Effective Lease Management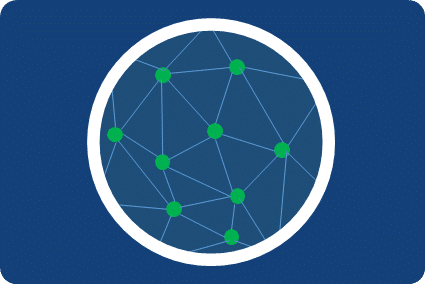 In today's constantly shifting business world, where companies are continuously searching for valuable insights and opportunities that help facilitate business growth, data has become an integral component of effective corporate strategy.
More and more organisations desire a holistic real-time view of their data as it allows them to gain a clear understanding as to the health of their business operations. It's now common place for companies to experience vast volumes of incoming data, from a variety of sources. Having so much information available is one thing, however, storing, analysing and visualising this data is an entirely different scenario.
What's more, not all data is treated equally. When you consider leasing as a prime example; data management has been a victim of neglect across the corporate world, with many organisations failing to implement an effective and coherent data management process for their leasing. It is not uncommon for companies to store and use their data by more traditional means, such as in filing cabinets, dispersed within complex spreadsheets, or located within the murky depths of a company's shared drive and herein lies the problem. Many companies are failing to leverage the full potential of their lease data and as a result are missing out on opportunities for optimisation and minimising costs.
So what are the advantages of real-time lease data?
Total Visibility:
Keeping track of every single lease agreement, schedule and master lease in your business is a challenge and one that becomes even more demanding for large and multinational organisations whose data is dispersed both departmentally and geographically and with lease portfolios approaching the tens and hundreds of thousands. However, if a company can successfully collate and manage this data, it becomes truly valuable. Keeping an accurate and real-time account of all your contractual lease data will help you to systematically measure the impact leasing has on your business, allow you to identify opportunities for lease optimisation and highlights the health our your organisation's leasing activity.
To make this task easier and less daunting, there are a plethora of lease management solutions and software offerings available that will help enable centralisation of your company's data on one secure data repository. From here you'll have easy access to lease accounting reports, lease values, all the associated contractual and financial information and much more. Having these figures and documents at hand allows you to make swift and well informed leasing decisions that match your business goals.


Improved Lease Optimisation:
With a holistic view of all your data, you're easily able to identify leases within your organisation that require further attention. Whether it's a lease approaching its end of term or a lease agreement that could have been negotiated at a more competitive rate, real-time analytics allows you to effortlessly optimise your portfolio. It also helps put you in full control of your portfolio, and provides easy access to the important data required to help you take appropriate corrective or preventive action fast. This has a positive effect both from an operational and financial standpoint.

Smarter Portfolio Decisions with Data Visualisation:
The way in which key decision makers are presented with critical data is vital for making well informed and educated business decisions. CEOs, CFOs and Treasury Directors must learn to interpret and understand important data to gain valuable insight that can be used to make stringent and accurate strategic decisions. Interpreting real-time leasing data is no different, by having a fully integrated and intuitive data visualisation system, businesses can easily and quickly make smart leasing decisions based on accurate data.
With the utilisation of dashboards and visualisation tools, real-time data analytics is a powerful component in the arsenal of key decision makers. By applying an astute interpretation of the data, managing key performance indicators (KPI's), identifying total outstanding liabilities and reporting on accounting requirements is simply achieved with real-time data that is presented in a simple and digestible format.
Business decisions need to be made on accurate, timely and comprehensive information, rather than on assumption. What real-time data analytics does best is provide the right people in your organisation with the most up-to-date information from which to make the best decisions.

Driving Savings With Effective Data Analytics:
The implementation of real-time data tools and technologies is often an expensive endeavour for many organisations in the short term; however, such tools will save your organisation money in the long term. This is achieved through a reduced burden of IT departments and infrastructure, improved operations, systems and protocols, along with the savings that can be alleviated through improved lease management and lease optimisation. Real-time data provides businesses with everything they need to identify issues within their portfolios and act accordingly to achieve the associated cost and time savings.
What's more, the majority of these offering operate on a subscription basis, which allows you to spread the initial investment across the usage period. This is something that is not possible with more traditional licensed software.

Compliance Requirements:
With the recent announcement of IFRS 16 Leases and the soon to follow FASB guidelines, companies the world over will be required to capitalise any active operating leases and account for them on balance sheet, recognising assets and liabilities. Under the current guidelines, such leases are only stated within the footnotes.
This fundamental shift in lease accounting will have far reaching implications, as in order to maintain and achieve compliance companies will need to produce comparative financial reports for up to two years prior to the standards, which will require a high degree of planning, resources and data. Real-time data analytics helps relieve some of the burdens associated with compliance through the implementation and use of data analytics tools, intuitive dashboards. By collating all your leases in one centralised data repository, entities are in a position whereby they can easily access, analyse and interpreted all of their critical leasing information. With this information at your fingertips you can evaluate the immediate and long term implications of compliance, and also take the required action by making the appropriate accounting adjustments.

Improve Internal Processes:
The value in real-time data isn't just the cost it can save you. It also lies in the evolution or creation of new systems and processes it brings about. With improved visibility, automation and accuracy of your leasing data, organisations can easily identify what is or isn't working within their portfolio. Identifying areas for improvement and minimising unnecessary overspends allows companies to combine the required internal review of their leasing processes to determine where improvements are required. Once identified companies are able to quickly react, restructure and reorganise systems and make the necessary reforms and adjustments to their processes. With the right strategy and processes in place you'll be able to increase the productivity and profitability of your lease portfolio.
---
The true value of real-time data and analytics is obvious, but harnessing the data so that is readily available can be challenging as it often depends on the quality of the information you are processing, how up to date it is and what level of automation is applied. However, having the proper analytics software in place can help businesses accurately predict future obstacles by analysing up-to-date information in real-time and if executed effectively, the insights it delivers is invaluable.
To find out how Innervision's lease management software LOIS, incorporates powerful analytics and data visualisation tool to transform lease management click the link below:
Share This Article?