BLOGS
These are the Assets Your Business Could Have on Lease
---
From aviation to zoology, most large and medium companies will have some percentage of their business assets on a lease, with more and more deciding to lease every day.
Despite being a major part of corporate finance all around the globe, leasing often doesn't receive the attention it deserves. The fact of the matter is that without leasing, many companies would not be able to function as well as they do and a large percentage of the assets most of us take for granted would be much more difficult and costly to procure.
With the IFRS finalising the changes to the new lease accounting standard, now is the time to make sure you know exactly what assets you company has under lease. So what assets actually can be leased?
---
General Office Equipment Leases
A lot of businesses lease the equipment in their offices to help save money and hassle. Day to day life in the office can vary considerably and breakdowns are never as rare as we'd hope. A lease agreement can help to keep your equipment up to date, avoiding many of the hassles involved in replacing a broken coffee machine or upgrading a printer, giving your business greater freedom to focus on important matters.
There are a range of assets that can be leased for your office:
Desktops

Printers

Photocopiers/Scanners

Telephones

Shredders

Coffee Machines

Water Coolers

Vending Machines

Televisions and Screens

IT and Technology Leases
The rapid changes in new technologies are a double-edged sword for businesses. They allow us to do things we could never do years ago, yet this comes with the burden of potential obsolescence; a major trend one day could be an outdated piece of junk within the year. For this reason, technology has become an ever increasing risk for companies to invest in, whilst simultaneously being a necessity for businesses to stay at their peak. A lease can alleviate this risk.
Technology and IT leases comes in many forms, including:

Mobile Phones

Laptops

PCs

Interactive Boards and Screens

Data Centres and Storage

Servers

Routers

Tablets

Projectors

Traditional Software Packages

Vehicles and Fleet Leases
Many companies have sites all over the country, even the globe. Others need to take their services to the roads and streets. Rather than spending a fortune on trucks and vans, many business lease their vehicles, allowing them to spread the high costs associated with specialist fleet vehicles and still get themselves and their stock from A to B without dramatically affecting cash flow.
Vehicle and fleet leasing covers more than commercial cars and leases can include:
Fleet Trucks and Vans

Specialised Vehicles

Planes

Trains

Warehouses and Office Space

Portable Cabins

Storage Facilities

Tankers

Construction and Material Handling Equipment Leases
The tools of the trade associated with construction can get rather pricey. Also as the industry often works on a supply and demand basis; many different and specialist equipment can be needed for varying lengths of time. Instead of spending a great deal of money buying assets that are only needed for one project, companies choose to lease machinery, saving them the hassle of being left with unwanted equipment once a job has been done.
A majority of the equipment found in warehouses and on construction sites can be leased, such as:

Forklift Trucks

Cranes

Cherry Pickers

Scissor Lifts

Skips

Construction Tool Kits

Pallet Trucks

Pneumatic Drills

Cement Mixers

Safety Ware and Signage

And Much More...
If there are assets your company needs to buy, they can most likely be leased instead. Leasing opens up many doors as it makes these assets, which may have been too much of a risk or too expensive to buy outright, much more affordable. This allows you to reap the benefits they bring; you get your money's worth, whilst your assets practically fund themselves.
Other assets can include anything from:

Video Conferencing

Medical Equipment

Shopping Tills

Security Equipment

Vehicle Trackers

Catering Equipment

Wheelie Bins

Excavators

Dental Equipment

Optical Equipment

Veterinary Equipment

Boats

Industrial Saws

Demolition Equipment

Helicopters

Forestry Machinery

Conveyor Belts

Mannequins

Decorations



The list goes on...
---
Many companies have active leases for assets that they didn't even know were under lease. This can lead to numerous problems with unwanted lease extentions, breaches of contract and overpayment all of which is costly, time-consuming and completely avoidable.
For more information on how to get a better understanding of your company's active leases through specialised cloud-based software, download our ultimate guide to lease management software by clicking here.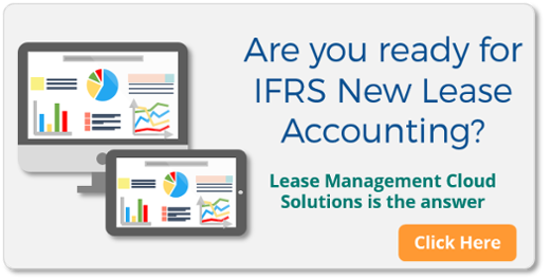 ---
Share this blog: