BLOGS
Is This The Answer to Managing Growing Payroll Legislation?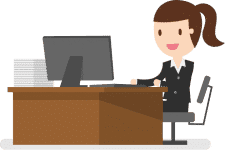 With so many legislative changes in recent years and with more being planned, there's no time like the present to consider payroll outsourcing.
Payroll legislation has seen many changes in the past decade, largely beginning with the introduction of RTI, then auto enrolment, and now we're seeing changes to shared parental leave, gender pay reporting and the apprenticeship levy. Additionally, in the future changes to holiday pay and the introduction of GDPR are coming.
With this in mind, many businesses and GP practices are simply choosing to outsource the running of their payroll to a trusted provider.
The IRIS Managed Payroll Service is used by over 670 businesses and GP practices of all sizes to remove the headache of legislative compliance.
Why Are People Choosing to Outsource?
We recently spoke with IRIS' Senior Bureau Manager, Claire Treadwell about why so many people are choosing outsourcing. She explained that she believed it was "for a number of reasons. But mainly due to the complexity of payroll legislation. Since the launch of RTI, payroll is becoming gradually more complex. Outsourcing means that the company can concentrate on what they are good at, rather than learning complex legislation."
The Three Key Benefits
1. Time Saving
Global Finance Manager at global IT company WANdisco, and the Practice Manager at Ashville GP Surgery have both told us they save "at least one day per month" due to outsourcing, with both highly recommending the service.
2. Removing Legislative Headaches
Additionally, outsourcing means that once-complicated to understand and implement changes to payroll legislation become a thing of the past, as everything is handled on your behalf.
3. Data Security
Data security is something that should be taken seriously, and when it comes to financial information, perhaps even more so. It's worth noting that the Information Commissioners Office (ICO) can fine businesses up to a staggering £500,000 per breach, or in serious cases some breaches can even lead to prison time for company directors. The IRIS Managed Payroll Service is fully compliant with the latest regulations which in turn, mean your payroll will be too.
Interested in Learning More?
To learn more about payroll outsourcing with IRIS, you can get a quick, free, no-obligation quotation based off your unique requirements using the button below, or call us for free on 0344 815 5656 to discuss in more detail.