BLOGS
Should the opt-out option be removed from auto enrolment pensions?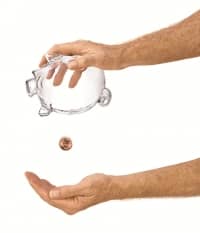 Saving into a workplace pension should be compulsory, with no opt-out option available, according to influential think tank the Policy Exchange.
Currently, under auto enrolment eligible jobholders will be automatically enrolled into a workplace pension scheme, but have the option to opt-out of the scheme. The employer and employee would not have to pay any contributions for the next three years, after which the employee would be reassessed for eligibility again.
According to research by the Policy Exchange, the average pension pot was estimated at £36,800, which would provide a retirement income of £1,340 a year. The report went on to state that an average earner would need savings closers to £240,000.
As well as removing the option to opt-out, the think tank went on to recommend an increase in the minimum contributions required under auto enrolment. These minimum contributions currently stand as 2%, but are set to rise to 8% from October 2018. The recommendation made was to increase this minimum from 8% to 12%.
"With an ageing population, putting money aside for later life should be seen in the same context as national insurance contributions, taxes and even education - an obligation that falls on everyone in society", the report says.
"The more contribution rates rise, the higher the likelihood that people will simply choose to opt out. For sure the rise in contribution rates can be phased in but we need to make sure people stay in the schemes as this happens."
The Department for Work and Pensions rejected this idea however, saying "Over 2.5m more people have already started saving in a pension with automatic enrolment, and this could reach 9m by 2018. With 90% so far choosing to stay in, people clearly value the chance to save and get a contribution from their employer."
"Pension saving is not right for everyone, however, so they have the right to leave pension saving at any time."
Do you think that introducing compulsory pensions would benefit employees, or do you believe everyone should be given the choice to save or not save for their retirement?
Auto enrolment is the biggest change to pensions in decades and is very complex! Educating yourself on the legislation as well as the steps your business needs to take is vital to ensuring you are prepared. IRIS offers a range of auto enrolment training seminars, running across the country. Book your place today and make sure you're ready!