BLOGS
Voluntary overtime must be included in holiday pay calculations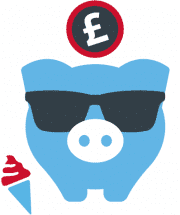 A victory for Unite the Union now means that employers must include voluntary overtime when calculating holiday pay for members of staff.
The landmark case brought against the Dudley Metropolitan Borough Council, involved 56 Unite members of staff employed as tradesmen working on maintaining the councils housing stock. The claimants argued that holiday pay received for voluntary overtime and travel time must be included when calculating holiday pay entitlement, ensuring that they are not financially disadvantaged by taking leave.
Following the Union`s success, the Employment Appeal Tribunal (EAT) rejected an appeal by the council, stating voluntary overtime must be taken into account when calculating holiday pay. The appeal is the first to confirm that payments for voluntary duties, such as overtime, standby, call-out work and travel-time to work, should be included in the calculation of holiday pay.
According to Unite, the ruling is of "major significance to workers across the country, many of whom receive payments for voluntary duties, but do not receive those payments when they take holiday, adding it sets a legal binding precedent which employment tribunals across the UK are obliged to follow."
"In the meantime, we would urge other employers who have been fleecing workers of their holiday pay to get their house in order or face legal action."
Unite's Assistant General Secretary for Legal Services, Howard Beckett, said "today's landmark victory further clarifies the law on holiday pay and is of major significance to workers across the UK. It means employers must now include all earnings, including payments for voluntary duties and overtime, in calculating holiday pay".
What next?
Holiday pay legislation is a hot topic at present, and with changes to how businesses manage holiday pay upcoming, it's important to ensure your business is up to date with the latest changes in legislation. Register for our webinar 'Holiday Pay: What You Need to Know' and you will gain a quick intro into what you should be doing to stay compliant.