School dinner money debt is on the rise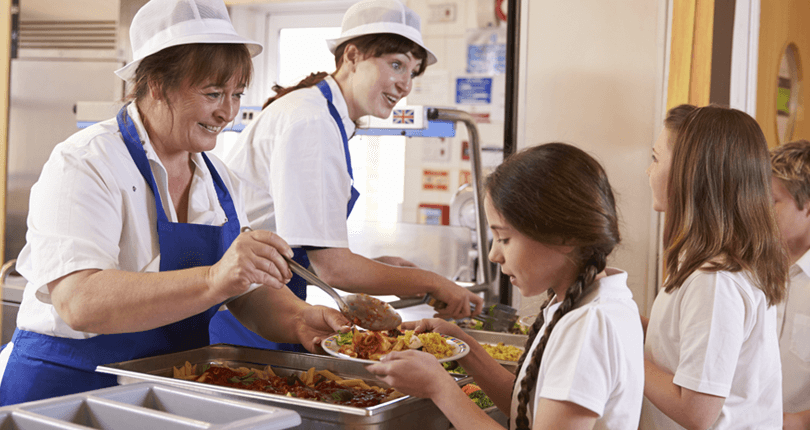 The BBC recently reported on the astonishing debts accumulated by Welsh schools as a result of unpaid school dinner money. It's a common problem for thousands of primary and secondary schools across the country, and figures show dinner money related debts are on the rise.
The BBC found that at the end of last year parents in Wales owed more than £400,000* in unpaid school dinner debts; in seven Welsh authorities, the debt has increased by a staggering 90% in just five years.
What do parents say about dinner money debt?
We took to social media to see what parents had to say about increasing school dinner money debts and the feedback was very interesting –
"Often the debt is over £1000 owed and considering the younger years get free school meals I think it's outrageous."
"Our school displays the debt in the weekly newsletter/website. It's low at the minute, about £600, but it is creeping up…"
"It's not a case of "can't pay, won't pay" just an easy mistake of not drawing cash out on Sunday night, how many people actually carry cash these days…"
"Maybe if all schools could accept standing orders or online payments it would make parents lives easier and less stress on school chasing dinner money debt."
"Ours is done through ParentMail; so, so easy and you can see exactly what they chosen and what time."
What's the solution?
The cause of dinner money debt is different for all schools and parents. A number of parents on social media argued of the inconvenience of having to find cash and coins every week, stating that they rarely have cause to withdraw cash these days. For this reason, many parents spoke in favour of online systems, stating cashless school payments are far more convenient for everyone involved.
However, even with online payment systems, with busy lives, parents can still occasionally forget to top up their child's dinner account because many online payment providers do not provide the functionality to send automatic alerts to parents when it's time to top up – some systems even require parents to pay extra for this service!
Not only does +Pay support schools to become cashless, our Online Payments system also allows schools to input a low dinner money balance limit; when a student's dinner money reaches the pre-selected amount, their parent automatically receives a handy alert to top up, even if that's just half an hour before dinner time!
+Pay works for schools with or without cashless catering systems and saves hours of time in the school office; no more clunky cash payments to process or reminders to be sent out to parents! The socially inclusive platform allows parents to pay via whichever method suits them, be that credit or debit card, PayPoint or PayCash.
Thousands of schools are using +Pay every day to collect cashless dinner money payments and are enjoying reduced dinner money debt as a result. With 97%** of adults now accessing the internet on-the-go from their mobile phone, online payments are the way to go!
To find out more about +Pay, call 01733 59599 or emailinfo@parentmail.co.uk.