Accountancy
Accountancy Software
IRIS' market-leading tax and accounts software dramatically increases your practice's efficiency and productivity, while making your life easier and less stressful. Our suite of accountancy software products range from practice management to compliance, and tax and accounting software.
Trusted by more than 23,000 UK accountancy firms and 91 of the top 100
More than 23,000 UK accountancy firms trust IRIS accounts software as a key partner to run their business – more than any other accountancy software vendor in the UK. That includes 91 of the top 100 UK firms. We know one size doesn't fit all and have software for accountants in businesses of every shape and size, no matter what your strategy or needs.
Time-saving, simple, stress-free accountancy solutions
Our straightforward accountancy software helps firms to make substantial time and efficiency savings.
Our customers tell us, on average, IRIS Accountancy Suite has saved 22 hours per month, per person
We maximise the efficiency of your workflow
You want more time with your clients, and we enable that by cutting admin, reducing manual tasks, and speeding up routine jobs.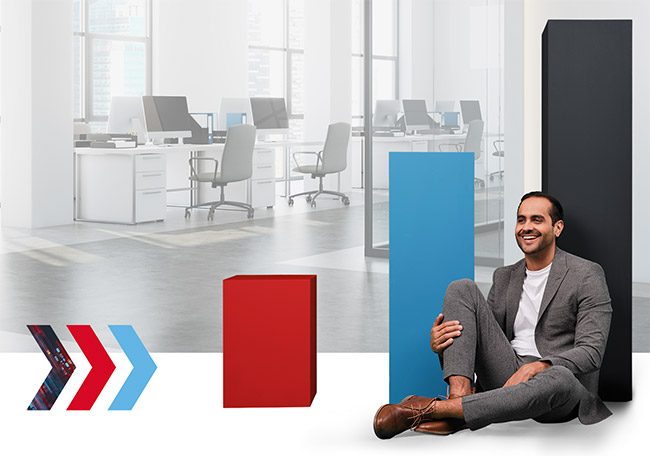 Making compliance a doddle
IRIS has a more than 40 year heritage of being first on compliance for UK accountants.
We automate much of the necessary compliance work you do day-to-day, making it much quicker and simpler
We are the largest third-party filer of online documents to the UK government
We submitted nearly four million 2020 Tax Returns – almost as many as all our competitors combined
We get our customers fully prepared every time legislation is announced – such as MTD – well in advance of the new rules taking effect.
A complete start-to-finish solution
Every aspect of your work and each stage of the client journey, from beginning to end, is covered by IRIS' fully digital solutions. To name just two, IRIS OpenSpace enables quick and easy, GDPR-compliant document sharing and approval, while IRIS Docs provides comprehensive digital document management.
We offer a huge depth and breadth of accountancy software, covering all elements of your workflow – no other provider has such a comprehensive range
Our fully integrated solutions all link seamlessly, eliminating the need for accountants to re-key data across multiple programs
Our products are immediately MTD ready, with pre-population of key tax data, plus we have various solutions to fit your practice. On top of that, we integrate with leading accounting software.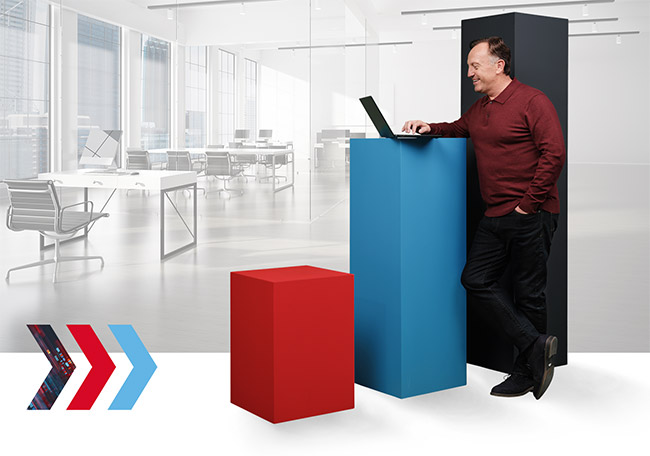 Why accountants choose IRIS Software?
Making you more productive
Rapid, easy automation of manual tasks and elimination of time-consuming everyday chores, ensures your accountancy practice gets more done, and there's more time for clients.
Value for money
Customers say IRIS software is like an extra member of the team and cuts the associated costs of employing more staff. Time and effort saved outweigh the subscription cost.
Quick, effective communications
Our range of software transforms how accountants engage and connect with clients and prospects, helping them retain and attract.
Excellent customer support
More than 500 dedicated accountancy professionals help to ensure our customers thrive using our software, providing support when you need it. This includes 300+ developers and 55+ support staff.
Make my accountancy practice more efficient
Speak to our specialists about bespoke accounts software solutions for your accountancy firm.
`
We couldn't do without it – it's part of everyday life. I think a fair description is to say it's like an additional member of the team.
Critical for tax busy season
The Buxton Partnership reveals how IRIS' outsourcing and personal tax solutions are critical – particularly during the January busy season – enabling the firm to be far more productive.
More time for clients
The MD of Bells Accountants explains how IRIS has been integral to boosting productivity and giving her time back to spend with clients. She describes how it gives her the right tools to minimise her workload.
Software for Accountants